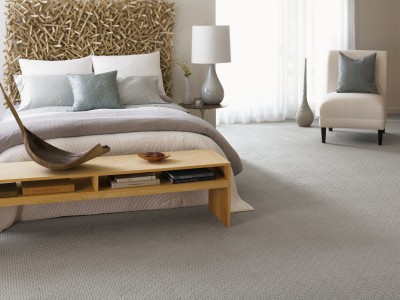 ..unmeasureable softness underfoot
Carpet offers so much more in versatility, comfort and style than other flooring choices available. With a vast array of colors, textures and styles, your personality and flair can reflect a casual simplicity or a formal elegance. Along with the attractiveness of carpet, it also provides functionality to withstand the demands of your busy household. Whatever your style, carpet can meet your needs to complement any décor.
Advantages of Carpet
All over comfort, offering a soft area to lounge and relax
Seasonal comfort to adapt to hot summers and cold winters
Quieter than hard surfaces and acts as a sound barrier between floors
Soft security for those little ones running around the house
Most carpets are now stain resistant, making clean ups even easier
Frequent vacuuming ensures a long life for your carpet
Cost effective way to add beauty and value to your home
***We offer a variety of carpets lines from Mohawk, Shaw, Beaulieu, Masland, Milliken and Kraus to name a few***
*** We also offer specialty lines that help purify the air, helps those who experience allergies, as well as neutralize common household odors ***
Carpet Pad
What the right kind of carpet pad will do:
The right kind of carpet pad acts like a cushion, absorbing the force your feet impress upon your floors, while making walking upon your carpet a much more pleasant experience. It also provides an added thermal insulation and sound barrier, working with your carpet. Don't let padding become "out of sight, out of mind" when choosing your carpet pad.
What the wrong kind of carpet pad will do:
Installing the wrong carpet pad can void your warranty. Additionally, it can cause the carpet to wrinkle, induce buckling, and increase wear and tear on the carpet. In short, you will shorten your carpet's life considerably.
*** It's important to look at the carpet manufacturer's recommendations when choosing the right carpet pad for you and your carpet.
...nature did her part... let us take care of the rest
Hardwood floors evoke elegance, charm and style in any setting, whether your style is traditional or contemporary. They accentuate any décor with sophistication, while offering a timeless appeal and a warm, comfortable atmosphere. Hardwood comes in a wide variety of wood species, each showcasing their individual characteristics and grains. With simple maintenance, your hardwood floors will retain their sophistication and beauty for generations.
By choosing a hardwood floor, you benefit from various advantages:
A hard surface that lasts for decades
Increases the resale value of your home
Maintenance is simple and minimal
Healthier environment by minimizing the effects of dust allergies
Versatile floor choice to add that personal flair of custom patterns, borders or spectacular inlays
A natural, eco-friendly floor covering
Wood is a renewable and recyclable material
Hardwood Thickness – Prefinished, unfinished, solid wood and engineered wood – All are available in 5/16," 3/8," 1/2," 5/8" and 3/4" sizes
Types of Hardwood
Prefinished Hardwood
Unfinished Hardwood
Solid Hardwood
Engineered Hardwood
*** We carry several hardwood lines from manufacturers such as Mirage, Armstrong, Johnson, Mullican, Homerwood, Anderson, as well as reclaimed hardwood that is custom finished to your liking ***

*** See our Green Products for other natural floor choices, such as cork and Bamboo. We carry We Cork, Amorim Cork, as well as Teragren Bamboo and Green Choice. These products come from sustainable and renewable resources, offering an appealing alternative from traditional hardwood ***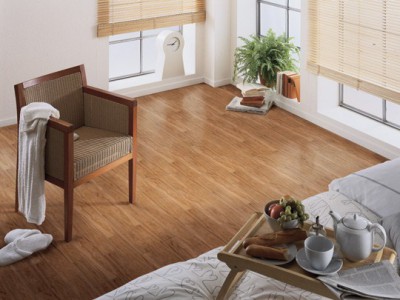 ...affordable elegance, simplistic feel
Vinyl is one of the best values in flooring. It comes in a wide variety of designs, ranging from natural materials to original patterns. Vinyl offers the look of wood, ceramic or stone at a reasonable cost for your design solutions. Vinyl flooring comes in tile, as well as planks, exemplifying the look of real hardwood colors and textures, beveled edges and ends, and varied widths. Vinyl flooring also comes in sheets, allowing for a seamless floor in those smaller rooms. Vinyl flooring options are widely used in kitchens, bathrooms, and laundry/mudrooms. It also makes for the perfect choice for higher moisture level areas, such as basements.
Vinyl flooring absorbs noise and is soft and quite underfoot, making it comfortable to stand on for long periods of time, unlike other hard surfaces. Vinyl is resistant to stains and is easy to clean and maintain. A simple sweep and mop will take care of any mess. For higher traffic areas, look for the best quality to meet the demands of your busy household.
*** We offer several vinyl products from Armstrong, Mannington, Tarkett, Free Fit, to name a few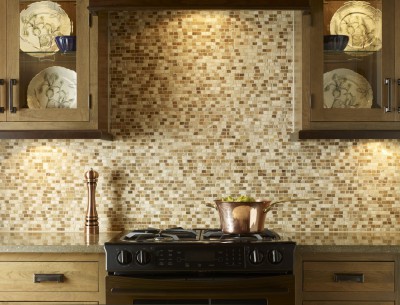 works of art you can walk on...
The versatility of tile and stone lends itself to inspiration and imagination. Every piece is a work of art, crafting a one of a kind creation that expresses your unique style and originality. Whether looking to create a modern look or update a room with old world charm, tile and stone will reflect your design flair in distinct, creative fashion. Whatever your style, we want to turn your vision into a striking, conceptual reality.
Advantages of tile
Durability makes it a great choice for high traffic areas
Maintenance is low and upkeep is simple and minimal
Indoor and outdoor use
Available in a multitude of colors, patterns, textures and sizes
Mosaic Tile and Tile Murals give the added personal touch you want
Installation options are tremendously versatile, allowing for limitless design possibilities
Ceramic tiles are fireproof and do not emit smoke or toxic fumes
Tile floor, in most cases, will increase the resale value of your home
Ceramic tiles can withstand heavy foot traffic due to their resistance to abrasion and tread wear
Direct exposure of the sun will not alter or fade the color
Ceramic tiles are recommended for sanitary areas because they are hygienic and easy to clean
Stone is a natural product and is recyclable and can be reclaimed
*** We carry several lines of ceramic | porcelain | glass | stone - Daltile, Floridatile, American Olean, Maniscalco, Mannington, Marazzi, Mohawk and many others ***
...a reputation our customers can stand on
Laminate flooring is a beautiful alternative to replicate the appearance of hardwood, stone, ceramic tile and other more expensive flooring options. Laminate provides flooring design options to shoppers in all price ranges, especially for the budget conscious. Laminate has the strength and durability for any busy household. It is durable, scratch, stain and fade resistant, as well as a hypoallergenic option. Laminate requires minimal maintenance and is a practical flooring option. For high moisture rooms, such as a basement, laminate is the perfect, complementary option.
Like hardwood, laminate can have a smooth, distressed or textured feel for that tactile appeal. It comes with a natural wood grain pattern and is available in strips or planks. Unlike hardwood, you can use your floors immediately after your laminate has been installed. It comes in a wide variety of designs to choose from to suit your style and home.
If you're looking for a tile or stone look, laminate offers the perfect alternative without the work. It has the look of grouted tile but not the upkeep. Laminate is designed to withstand high demanding traffic areas, proving this to be the ideal option for many households.
*** Visit us for a wide laminate selection from Armstrong, Mohawk, Quick Step, Tarkett, InHaus and many others... ***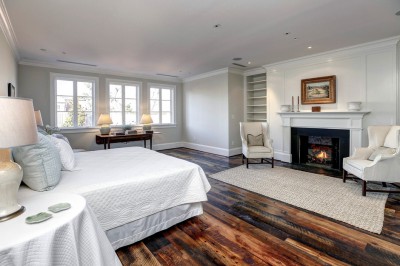 the choices we make today will impact the world that we live in tomorrow...
While no flooring product has zero impact on our planet, some materials make less of an impact than others in terms of manufacturing and discarding. By defining quality in terms of "green" products, this requires us to take a look at what happens over the lifetime of a product. Offering our customers the opportunity to take advantage of our "green friendly" materials also promotes responsibility to the environment. By doing so, this will help lead to healthier indoor and outdoor environments to live in.
Our Green flooring products are made from sustainable and reclaimed raw materials. Such products include bamboo, mulberry, palm flooring, cork, and renewable and sustainable carpet choices.
Bamboo - Bamboo is more durable than oak or other hardwoods -
Bamboo is a rapidly renewing resource that matures in as quickly as three years
It regenerates with no need of replanting or fertilizing
Can be harvested multiple times compared to hardwood trees that can only be harvested once
Bamboo is recyclable and biodegradable
*** Inquire about other options, such as Mulberry and Palm Flooring***
Cork
The cork tree is never cut down or damaged, only the bark is harvested from the tree, making this better than a renewable resource
Cork is recyclable and biodegradable
Cork absorbs sound, impact, and is resilient
Comfortable and warm underfoot
Carpet

Wool products that absorb indoor contaminates to help improve indoor air quality
Fibers made from renewable corn sugar, as well as recycled contents, such as plastic soda bottles
Floor care products that are non-toxic, made from all natural ingredients and are soap free
Carpet padding made from recycled foam trimmings
End of life carpet is either reused to make new carpet or is recycled into a variety of other "green" products
*** We carry We Cork, Amorim Cork, as well as Teragren Bamboo and Green Choice. These products come from sustainable and renewable resources, offering an appealing alternative from traditional hardwood. We also carry Smartstrand and SmartCushion from Mohawk, both of which are a CRI Green Label product for air quality ***
Sub-floor Work and Repair
Leveling, Joist Planning
Moisture Testing
Water Damage Repairs
Re-finish Existing Hardwood Floors | Stairs
Sanding
Staining
Finishing
New Installation | Repairs

Installation of Prefinished, Unfinished, Solid Hardwood, Engineered, Bamboo, Cork
Custom Sand and Finish
Floating | Nail and Glue Down Methods
Stair Treads | Risers | Molding
Carpet Installation | Carpet Restretch
Vinyl and Laminate installation
Tile Installation - Such as Ceramic, Porcelain, Stone, Glass, Marble, Travertine
Customize Your Floors | Stairs
Custom Inlays
Borders
Herring Bone/Chevron Patterns
Medallions
Tailor-made Patterns
Custom-made Area Rugs