Trusted Flooring & Installation Team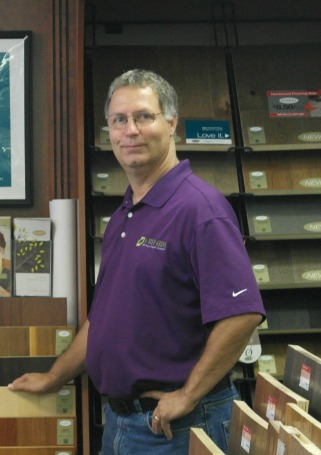 Meet Our Expert Flooring Team
We have long-standing relationships with our installation crews who have over 20 years experience in commercial and residential flooring installation, maintenance and restoration. A testament to the level of service and quality you will receive when you choose us for your project is our high level of commitment to you.
Martin Dickhaus has been in the flooring business for over 30 years. Marty, also known as "Ice", to his family, friends and co-workers, is well respected in the design and building industry and over the years has built a diverse and loyal client base.
Marty is a true Cincinnati Reds fan, a Cincinnati Bearcats fan, and tries very hard to be a true Bengals fan! He would love to say that he prefers long walks and coffee, but that would be further from the truth. Give him a grill (or smoker), the grandkids playing in the backyard, and a cool summer evening anytime...
Our roots run deep in experience with top-notch craftsmanship...
We are the best flooring installers in the Southwest Ohio/Northern Kentucky area.
If you are ready to take your floors a Step Above, reach out to us now!