Premium Cincinnati & Dayton Carpeting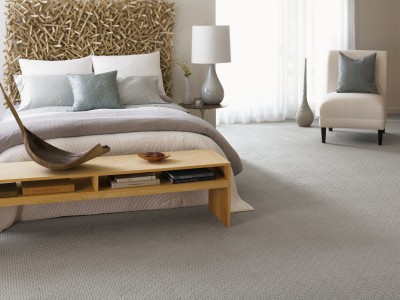 ..unmeasureable softness underfoot
Carpet offers so much more in versatility, comfort and style than other flooring choices available.  With a vast array of colors, textures and styles, your personality and flair can reflect a casual simplicity or a formal elegance.  Along with the attractiveness of carpet, it also provides functionality to withstand the demands of your busy household.  Whatever your style, carpet can meet your needs to complement any décor.
Advantages of Carpet
All over comfort, offering a soft area to lounge and relax
Seasonal comfort to adapt to hot summers and cold winters
Quieter than hard surfaces and acts as a sound barrier between floors
Soft security for those little ones running around the house
Most carpets are now stain resistant, making clean ups even easier
Frequent vacuuming ensures a long life for your carpet
Cost effective way to add beauty and value to your home
***We offer a variety of carpets lines from Mohawk, Shaw, Beaulieu, Masland, Milliken and Kraus to name a few***
*** We also offer specialty lines that help purify the air, helps those who experience allergies, as well as neutralize common household odors ***
Carpet Pad
What the right kind of carpet pad will do:
The right kind of carpet pad acts like a cushion, absorbing the force your feet impress upon your floors, while making walking upon your carpet a much more pleasant experience.  It also provides an added thermal insulation and sound barrier, working with your carpet.  Don't let padding become "out of sight, out of mind" when choosing your carpet pad.
What the wrong kind of carpet pad will do:
Installing the wrong carpet pad can void your warranty.  Additionally, it can cause the carpet to wrinkle, induce buckling, and increase wear and tear on the carpet. In short, you will shorten your carpet's life considerably. 
*** It's important to look at the carpet manufacturer's recommendations when choosing the right carpet pad for you and your carpet.
We are the best carpet installers in the Southwest Ohio/Northern Kentucky area.
If you are ready to take your carpeting a Step Above, reach out to us now!