Cincinnati & Dayton Greener Flooring Options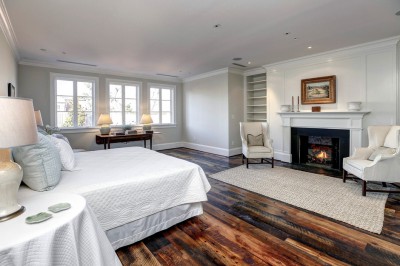 the choices we make today will impact the world that we live in tomorrow...
Many Cincinnati and Northern Kentucky homeowners are opting for more sustainable options when installing floors. 
While no flooring product has zero impact on our planet, some materials make less of an impact than others in terms of manufacturing and discarding.  By defining quality in terms of "green" products, this requires us to take a look at what happens over the lifetime of a product.  Offering our customers the opportunity to take advantage of our "green friendly" materials also promotes responsibility to the environment.  By doing so, this will help lead to healthier indoor and outdoor environments to live in.  
Our Green flooring products are made from sustainable and reclaimed raw materials.  Such products include bamboo, mulberry, palm flooring, cork, and renewable and sustainable carpet choices.   
Bamboo - Bamboo is more durable than oak or other hardwoods -  
Bamboo is a rapidly renewing resource that matures in as quickly as three years
It regenerates with no need of replanting or fertilizing
Can be harvested multiple times compared to hardwood trees that can only be harvested once
Bamboo is recyclable and biodegradable
*** Inquire about other options, such as Mulberry and Palm Flooring***
Cork
The cork tree is never cut down or damaged, only the bark is harvested from the tree, making this better than a renewable resource
Cork is recyclable and biodegradable
Cork absorbs sound, impact, and is resilient
Comfortable and warm underfoot
Carpet 

Wool products that absorb indoor contaminates to help improve indoor air quality
Fibers made from renewable corn sugar, as well as recycled contents, such as plastic soda bottles
Floor care products that are non-toxic, made from all natural ingredients and are soap free
Carpet padding made from recycled foam trimmings
End of life carpet is either reused to make new carpet or is recycled into a variety of other "green" products
*** We carry We Cork, Amorim Cork, as well as Teragren Bamboo and Green Choice.  These products come from sustainable and renewable resources, offering an appealing alternative from traditional hardwood.  We also carry Smartstrand and SmartCushion from Mohawk, both of which are a CRI Green Label product for air quality ***
We are the best eco-friendly flooring installers in the Southwest Ohio/Northern Kentucky area.
If you are ready to take your flooring a Step Above, reach out to us now!