The Best Flooring for Your Home: Vinyl vs Laminate
The Best Flooring for Your Home: Laminate Vs Vinyl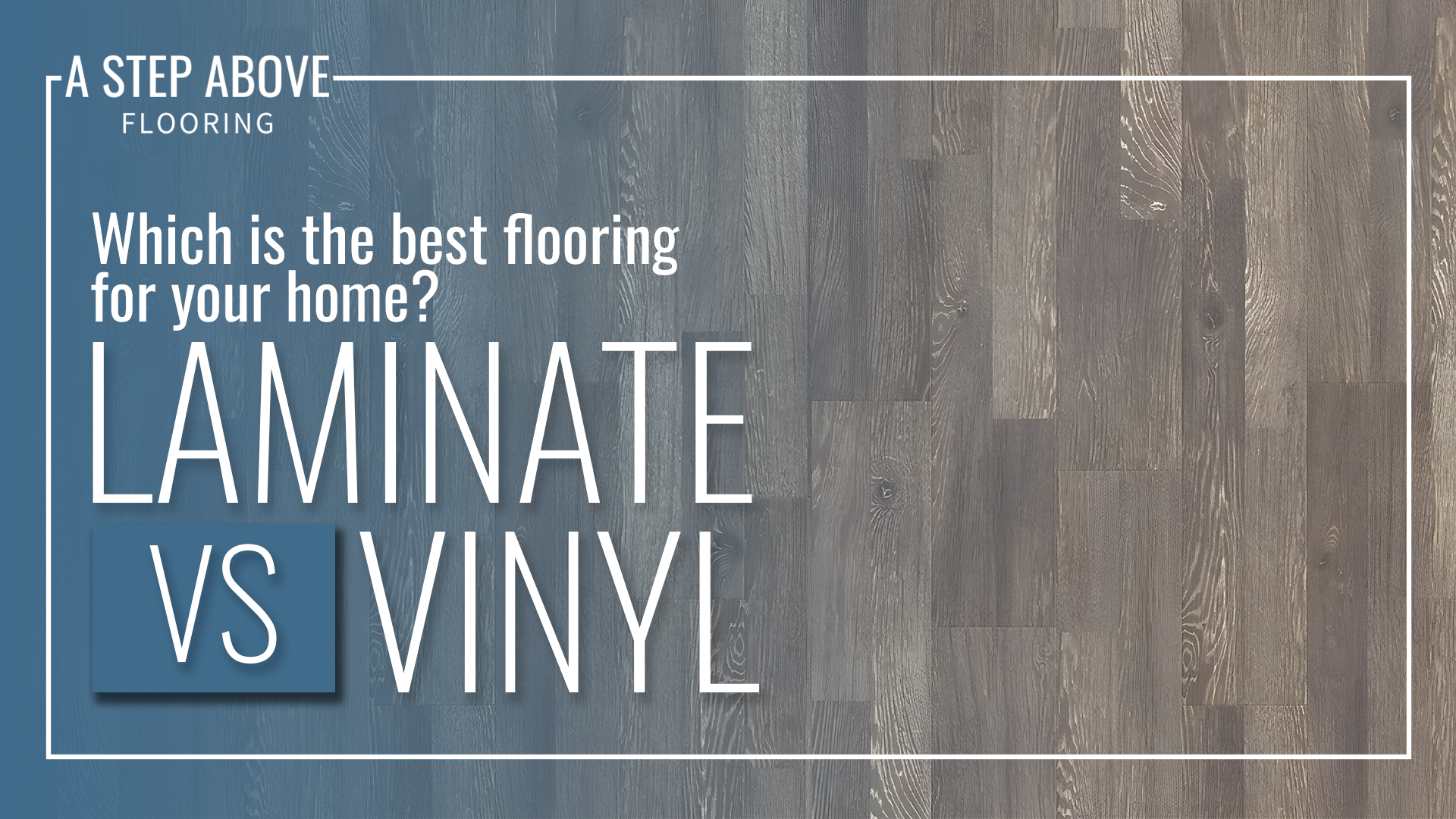 When choosing new flooring for your home, vinyl and laminate are two popular options that offer durability, affordability, and versatility.  
Both vinyl and laminate flooring are made from synthetic materials that mimic the look of natural materials like hardwood, tile, and stone, making them an affordable option compared to raw materials. Buyers often wonder about the difference between vinyl and laminate and which option is better for their homes and lifestyles.  
In this blog post, we will compare vinyl and laminate flooring based on material, water resistance, durability, appearance, and maintenance to help you make an informed decision for your home.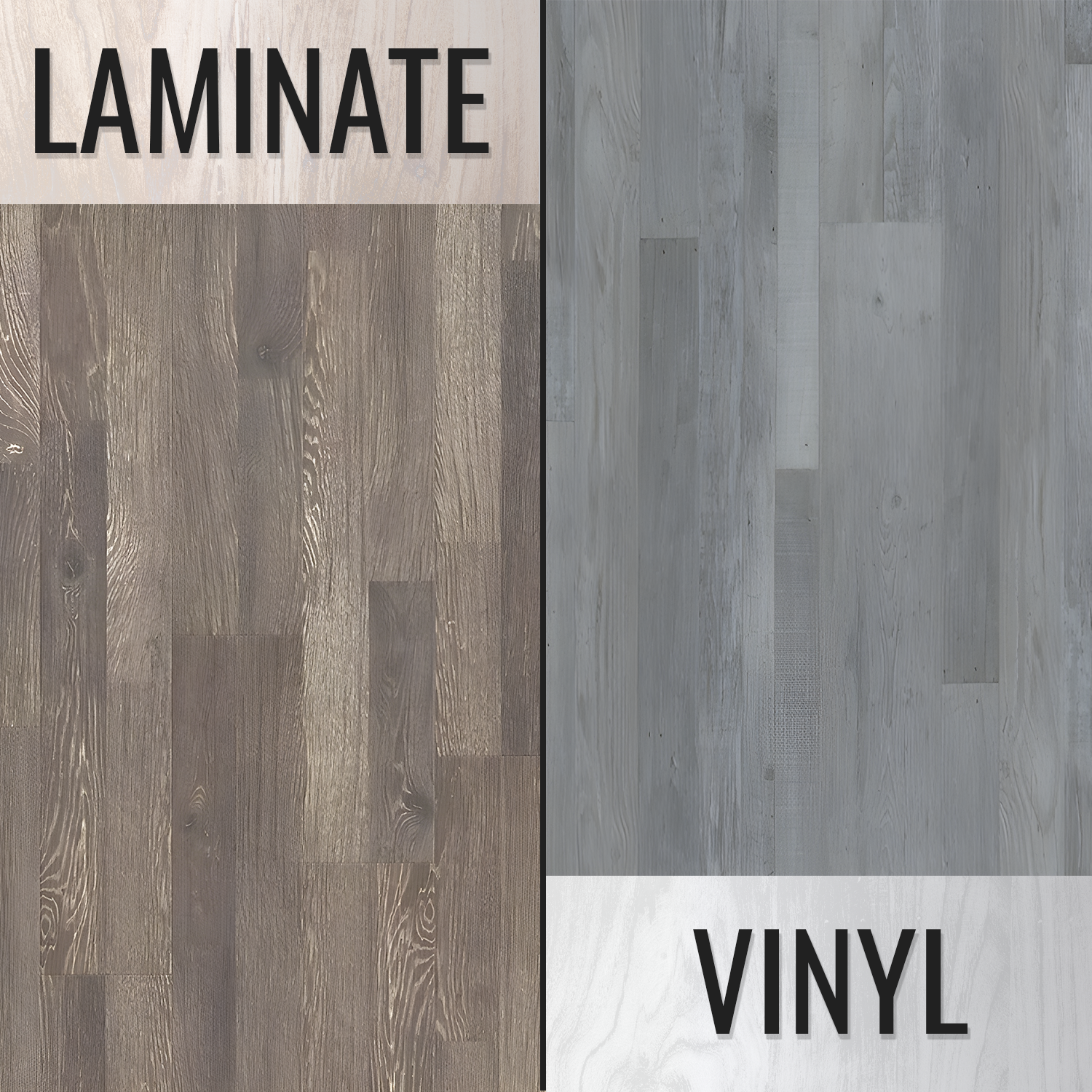 What is the Difference Between Vinyl and Laminate?
Many homeowners know that they want a synthetic and durable material that mimics the look of natural floorings like hardwood or stone, but they do not know which material is best for them.
Let's take a look at the difference between vinyl and laminate to help you decide which is best for your home.
Material
Vinyl flooring is made from PVC (polyvinyl chloride) and other synthetic materials, while laminate flooring contains both synthetic and natural materials. Vinyl flooring is made of 100% synthetic material, while laminate flooring is made from layers of composite wood materials and other synthetic materials. Laminate also has a photographic layer on top that simulates the desired appearance of tile or stone.
Water Resistance
One of the biggest differences between vinyl and laminate flooring is their water resistance. Vinyl flooring is highly waterproof, making it suitable for areas with high moisture levels such as bathrooms, kitchens, and basements. Because of its high-density fibers, laminate flooring is not as waterproof. It can be damaged by prolonged exposure to moisture, making it less suitable for areas prone to water spills or high humidity. However, laminate flooring is coming a long way and there are some laminate products, such as Mohawk's RevWood Plus and RevWood Select using Mohawk's Perimeter Seal Kit that offer WaterProtect in their warranty.
Tile floor is also ideal for wet areas in the home. Check out a comparison of tile and vinyl flooring here!
Durability
Both vinyl and laminate flooring are known for their durability and ability to withstand heavy foot traffic. However, vinyl flooring is generally more resilient and resistant to wear, scratches, and dents. Since vinyl flooring is made from plastic and other synthetic materials, it is more forgiving of moisture and can be a better option for areas with pets or children.
Appearance
Both vinyl and laminate flooring offer a wide range of styles, colors, and textures to choose from. Vinyl flooring can realistically mimic the look of hardwood, tile, or stone, and offers more options for customization. Laminate flooring also offers a variety of designs, but the photographic layer may not be as realistic as vinyl flooring.
Maintenance
Vinyl and laminate flooring are both relatively low-maintenance options. They are easy to clean with regular sweeping or vacuuming. However, it is always best to refer to the manufacturer's care and maintenance recommendations for all cleaning on your floors, as well as their recommended cleaners. This ensures your warranty remains intact should something happen to your new floors.
Laminate and Vinyl Flooring from A Step Above Flooring
When comparing vinyl vs laminate flooring, homeowners have many questions. Which lasts longer, vinyl or laminate? Does vinyl or laminate scratch more easily? And which requires more maintenance, vinyl or laminate?
Both vinyl and laminate are great options for almost any home. The choice comes down to which is best for your home and your lifestyle.
For more information on vinyl flooring, check out the ultimate vinyl flooring guide here!
A Step Above Flooring is here to help you decide! Our team of dedicated flooring professionals will guide you through the floor-buying process to ensure that you find the perfect flooring for your home and your budget. We proudly provide superior flooring in Cincinnati, Dayton, Northern Kentucky, and Southwestern Indiana.
A Step Above Flooring's focus is to provide you with the outstanding service you deserve while going a step beyond, with affordable pricing matched with extraordinary quality.
Ready for the flooring of your dreams? Reach out to A Step Above Flooring today!
If you are looking for more flooring tips that will help keep your hardwood and carpets as good as new, follow A Step Above Flooring on Facebook, Pinterest, and LinkedIn.
Happy with the A Step Above Flooring difference? Leave us a five-star review on Google here!