The Ultimate Guide to Vinyl Sheet Flooring
The Ultimate Guide to Vinyl Sheet Flooring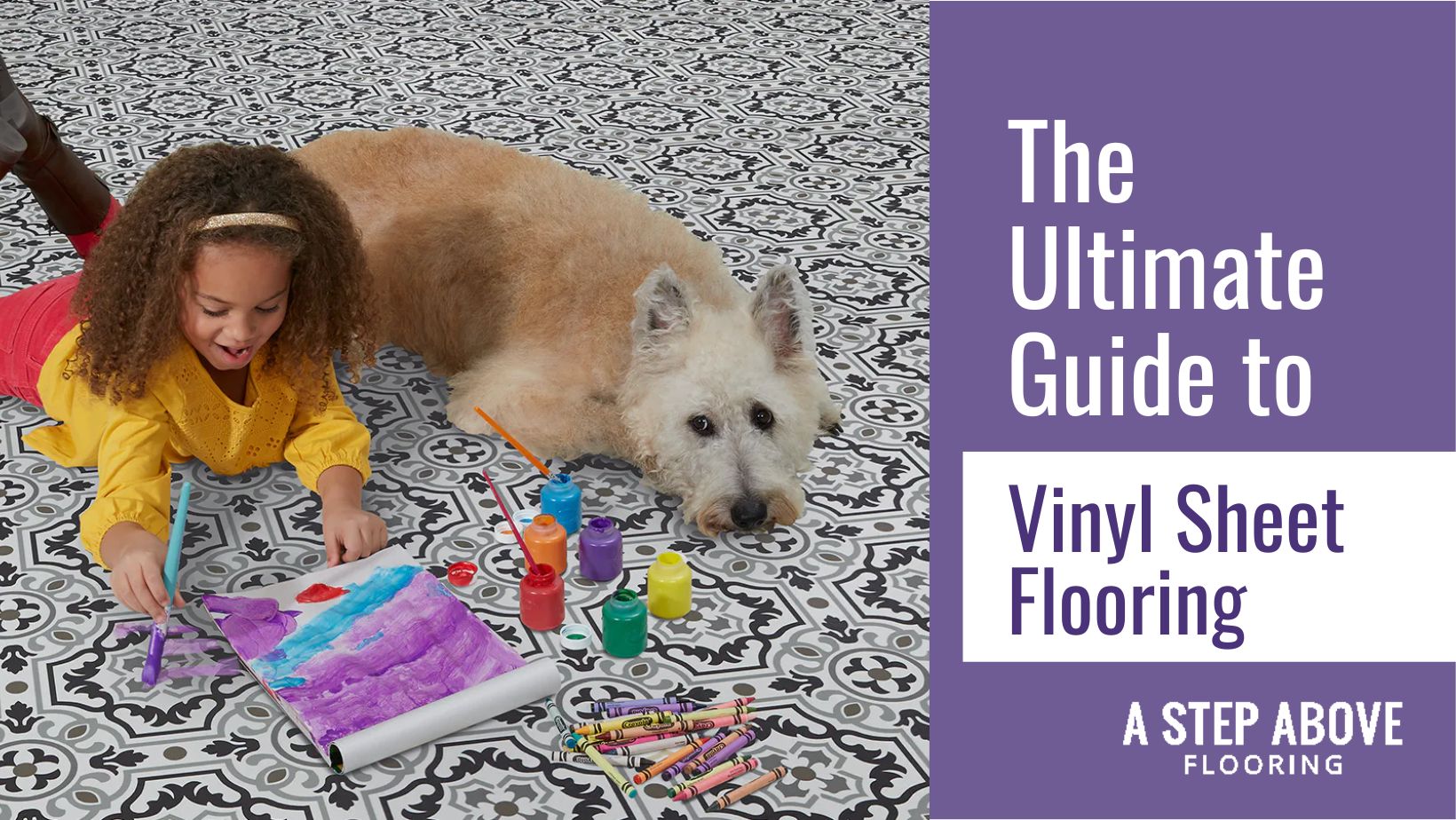 The world of flooring is vast and interesting.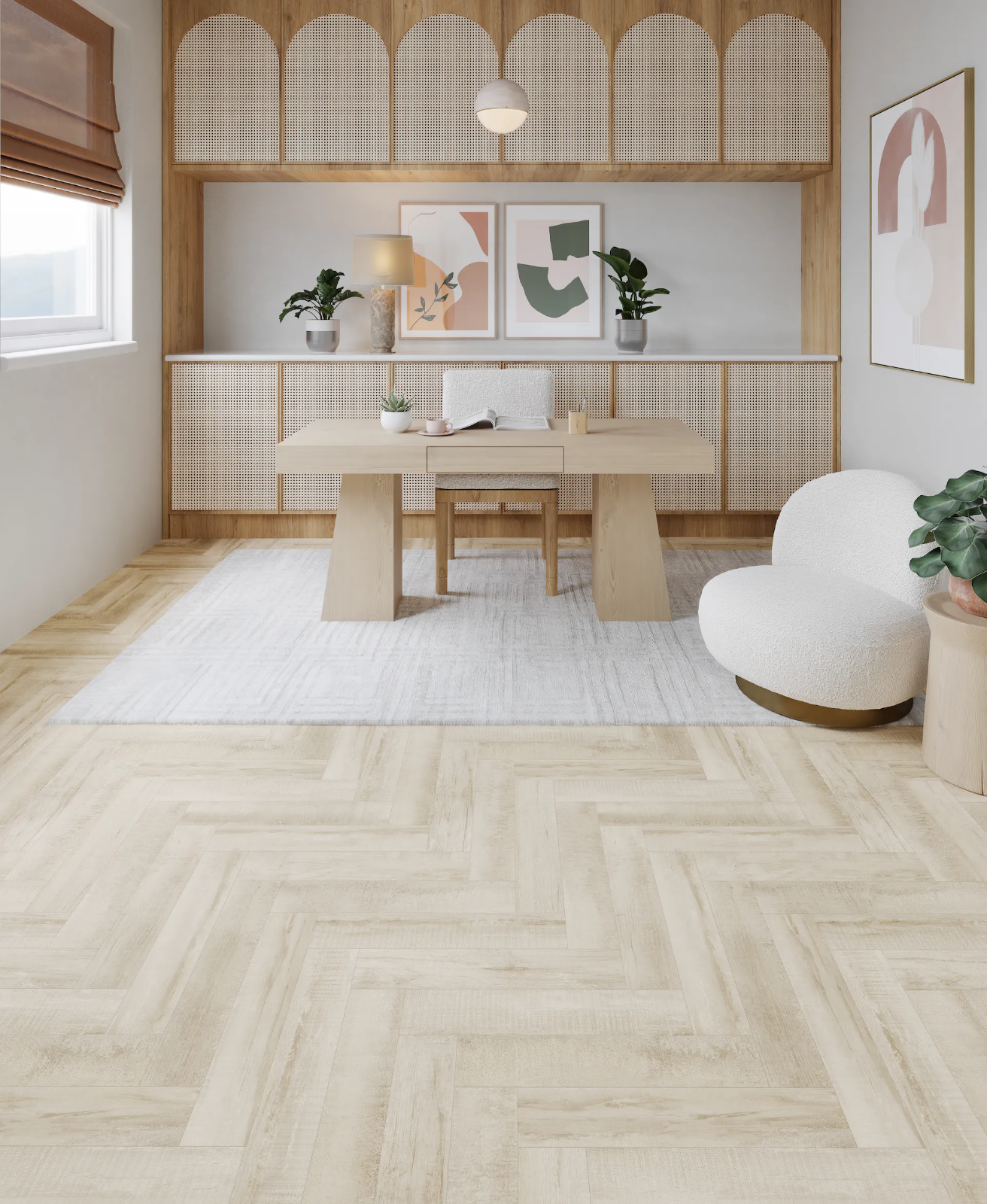 There are many different materials you can use to make flooring for your home. From natural resources like stone to artificial substances like linoleum and those materials that are in between, like engineered hardwood, there is something for every home. 

One material that you might not immediately consider is vinyl.  

Vinyl flooring is the ideal solution for many homes, yet many homeowners pass it by in favor of options like tile or hardwood.  

Let vinyl not be forgotten! 

This post will go over everything you need to know about vinyl flooring.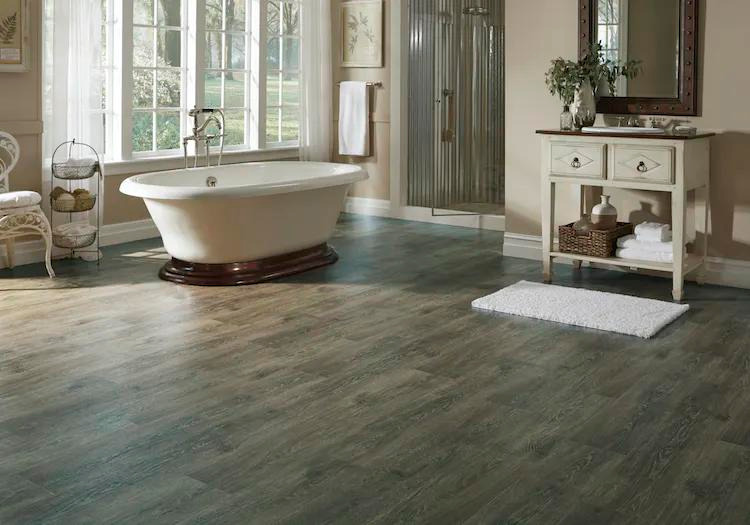 What is Vinyl Flooring? 
Vinyl flooring is sheet flooring that comes in single rolls that are 6-12 feet wide. The width limits the number of seams on the final installation. 

Vinyl is completely water resistant and is very similar to linoleum.

Further, vinyl sheets can be made to look like wood, stone, slate, or other unique patterns.  


The Benefits of Vinyl Flooring 
Here are a few of the biggest benefits of installing vinyl flooring in your home. 
Budget Friendly 
Vinyl can mimic other floor types but it comes with a much lesser price tag.  
Not Permanent 
 If you want the vinyl gone, it can be removed easily without completely redoing the floors.  
Water Resistant 
Vinyl is impermeable to water, meaning a puddle will not damage your floors.  
Top Durability 
When it comes to standing up to stress, strain, and wear, there is little better than vinyl. 
Easily Cleaned 
Since vinyl is water resistant, it is easily cleaned. Regular cleanings will keep vinyl healthy for years to come.  
Many Varieties 
Vinyl is available in a wide variety of different styles and mimics many flooring types. 
Misconceptions About Vinyl Floor 
Even though vinyl floor offers so many options, there are still numerous misconceptions floating around.  

Let's get the facts straight about vinyl flooring. 
This is one of the most common misconceptions. While it is true that vinyl flooring was popular in the 70s, it has come a long way since! 

Today vinyl is made from high-quality materials and can mimic the look of some of the most luxurious materials. 
Myth: vinyl is cheap or flimsy 
Not all vinyl is created equal, however, there are dozens of reliable, sturdy, and durable vinyl options available to consumers today.  
Myth: the designs will fade away 
Many homeowners think that the patterns on vinyl flooring will eventually be walked off and that the vivid designs will fade with time.  

This is not true. Today, vinyl flooring is made with a protective top coat, to help keep printed images or designs intact.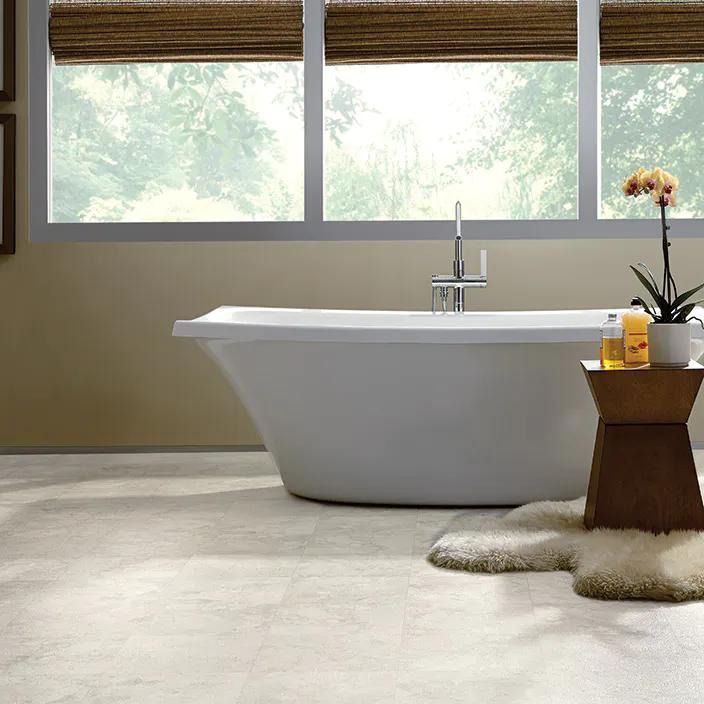 Vinyl Flooring That is Perfect for Your Home from A Step Above Flooring

Many homeowners find that for stunning style and detailed visuals, vinyl flooring is the perfect fit for their home.  

If you are searching for vinyl flooring that is budget-friendly and easily installed by experienced professionals, look no further than A Step Above Flooring. 

At A Step Above Flooring, we make choosing the floors of your dreams a breeze. 

Browse our hundreds of options in our state-of-the-art showroom to get the flooring upgrade you deserve. 

If you are ready to upgrade your home's floors, reach out to A Step Above today!