Blog Entries - Local Retailers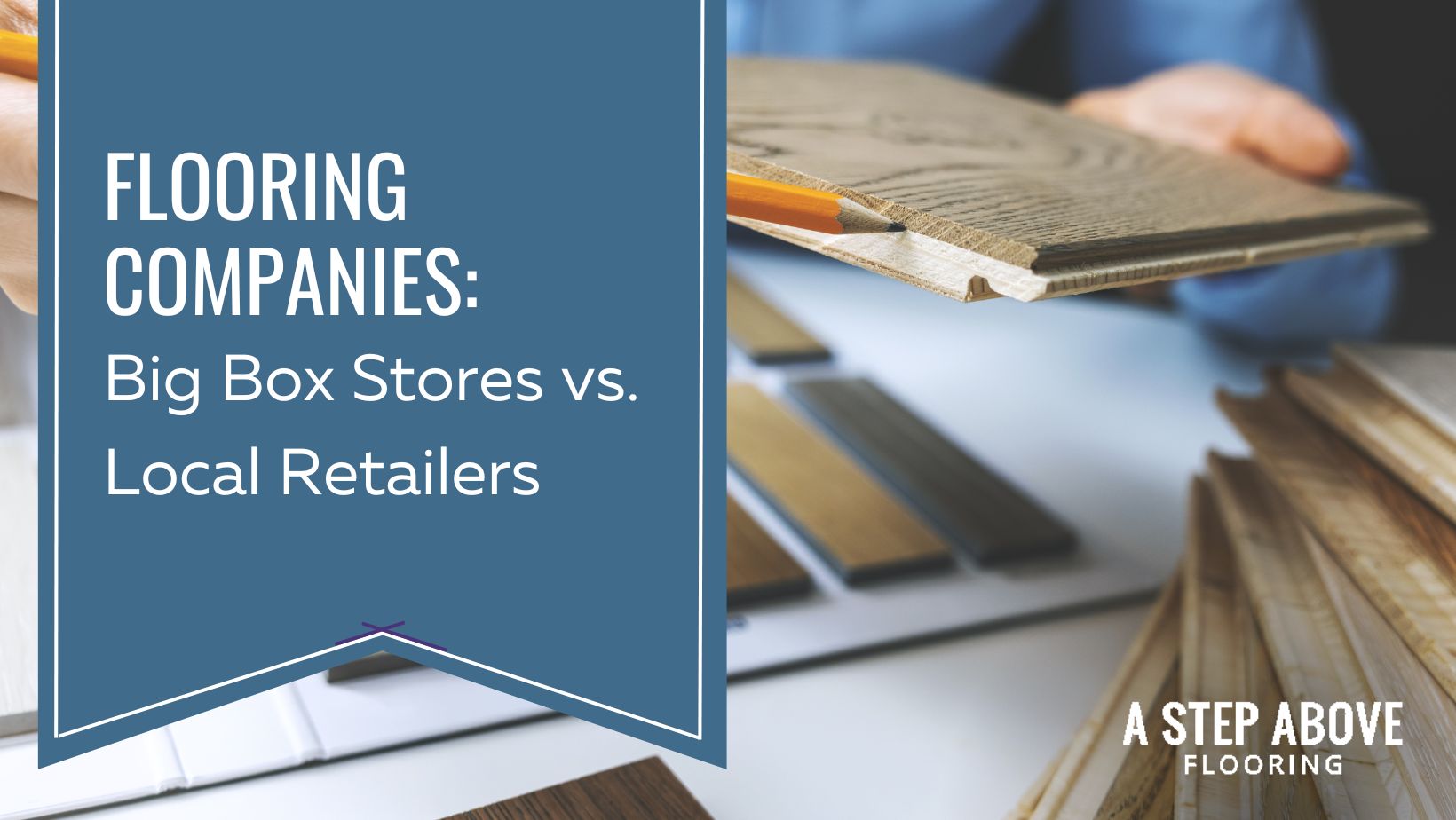 When you are considering getting new floors, there are many things you must accomplish.  
You need to determine your budget, the type of flooring material you want to use when you want your flooring replaced, and more. But before you decide on any of those things, you first must decide whether you should shop at a big box store or your local flooring retailer.  
read more …