2018 Flooring Trends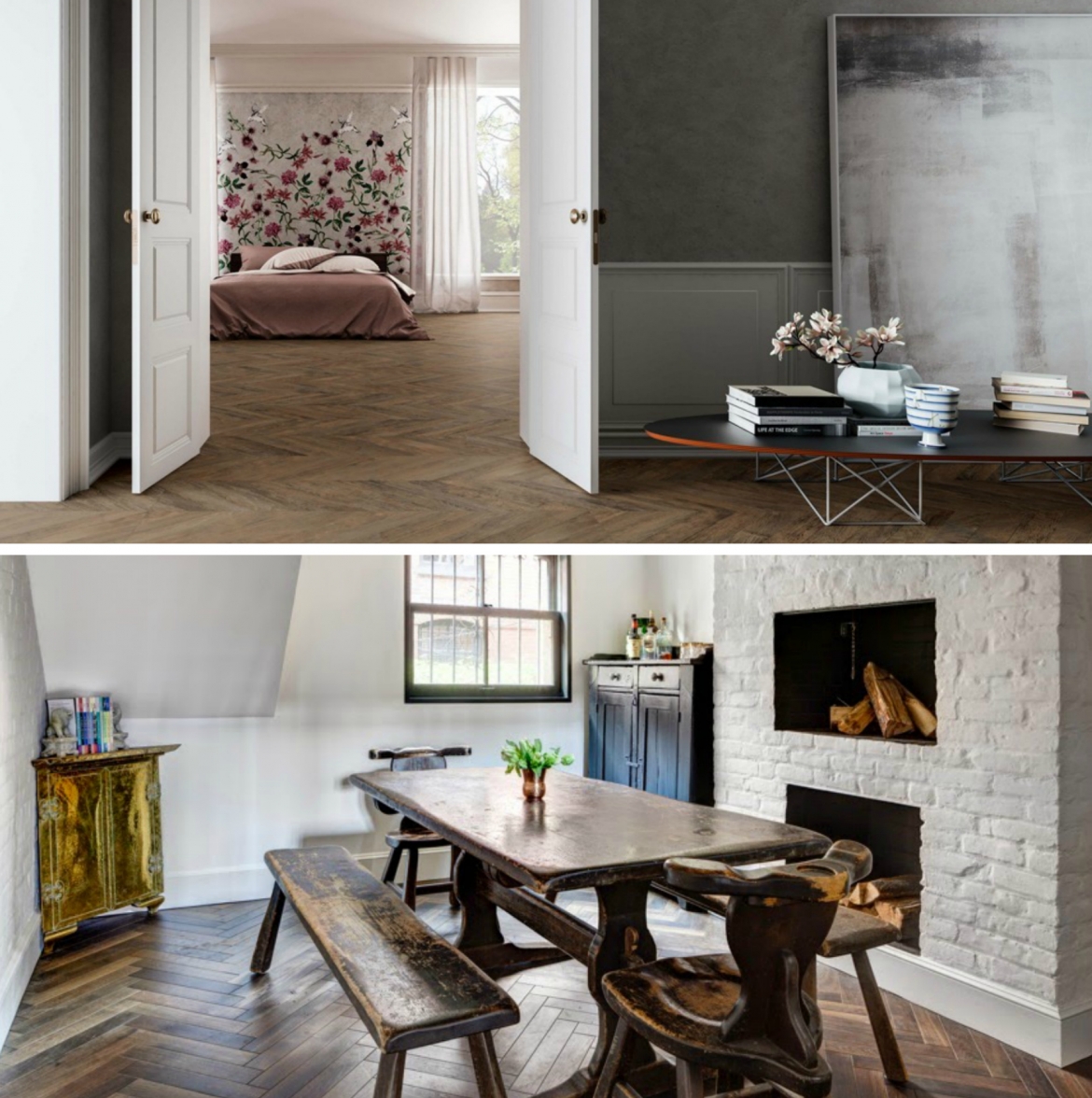 Simplicity and comfort are the vogue words among designers today. Consumers want a feeling of coziness and to have 'just the right amount' in their lives. This means being practical and having a balance in your life. Wanting an uncomplicated life can transpire into calming patterns and chic, refined earth tones in the 2018 flooring trends.
Color plays a key role in design. Muted earth tones are very much in demand, as well as cool grays. However, there is a return of gold into the home and manufacturers are warming up their grays to match this color trend. Using a neutral color, such as these earthy tones, brings new life to a home.
Hard surface and wood looks reigned in 2017 and continue to reign in 2018. Luxury vinyl planks and WPC (wood plastic composites) continue to gain popularity in the flooring retail world. The visuals of hardwood, along with today's technology, have created a product that not only look just like hardwood, but sometimes could be more cost-effective for the consumer.
Hardwood floors continue to be in high demand among consumers. The popular, rustic look of hardwood seems to be transforming away from the heavy, rural look and moving towards a cleaner feel. The oak wood species is one of the more popular species in 2018. It can still be somewhat rustic with some character, but also offers a more refined look.
Whether hardwood, luxury vinyl plank, tile or laminate, wide planks remain in demand and continue to be a hot trend. Planks will continue to be made wider and will remain strong in the market. However, with the demand for 'tiny' living or just more of a 'downsized' living, there is a comeback for the classic, narrow plank in the home, using traditional 2 ¼" and 3 1/4" wide planks.
 As for carpet in the retail world, homeowners still seek the cozy feel for soft surfaces in their home. Wall-to-wall carpet colors still follow the trend of earthy tones, with a focus on extremely soft textures. Although, the rise of patterned carpets continues to gain popularity, whether it's in a dining area, study, or as a stair runner.
Probably one of the most fun trends for carpet is the use of carpet tile within the home. More and more, consumers want to 'switch it up' in their homes and carpet tiles makes it simple and easy to do. You can change a pattern by just rearranging a few tiles, or perhaps incorporate a fun shape as a focal point. Regardless, the changes of rearranging carpet tiles are cost-effective and keeps your home interesting and exciting.
Social media platforms, such as Pinterest, Houzz and Instagram, have been greatly influenced by a more educated and inspired consumer with beautiful vignettes of rooms, food, clothing, and such. This significantly impacts the design trends of 2018 and will continue to impact trends in the future.