Backyard Living Spaces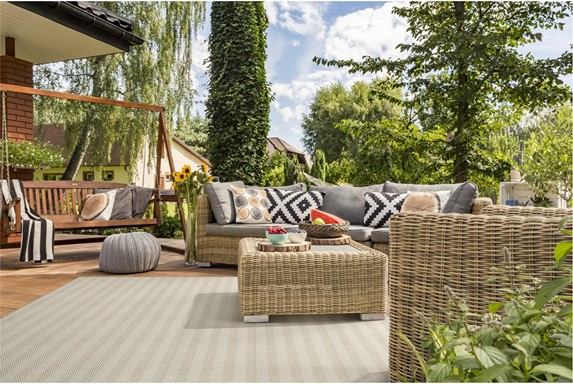 Outdoor area rugs are wonderful and unexpected additions for the backyard. Like indoor area rugs, they help create spaces, add style and color, plus ground those defined areas that all seem to blend into a backyard… a true outdoor living environment!
The construction of these types of area rugs are structured so that they can be placed in the outdoors as they resist UV fading, are easy to maintain, durable, and withstand the rigors of the outdoor environment.
Not sure how to define your spaces??? Just play around a bit with color… Orange for lounging or poolside, blue for relaxing and chilling, or colorful rugs that come in a variety of shapes and patterns for the children's play areas… the possibilities are endless!