How Important Is Flooring When Selling a House?
How Important Is Flooring When Selling a House?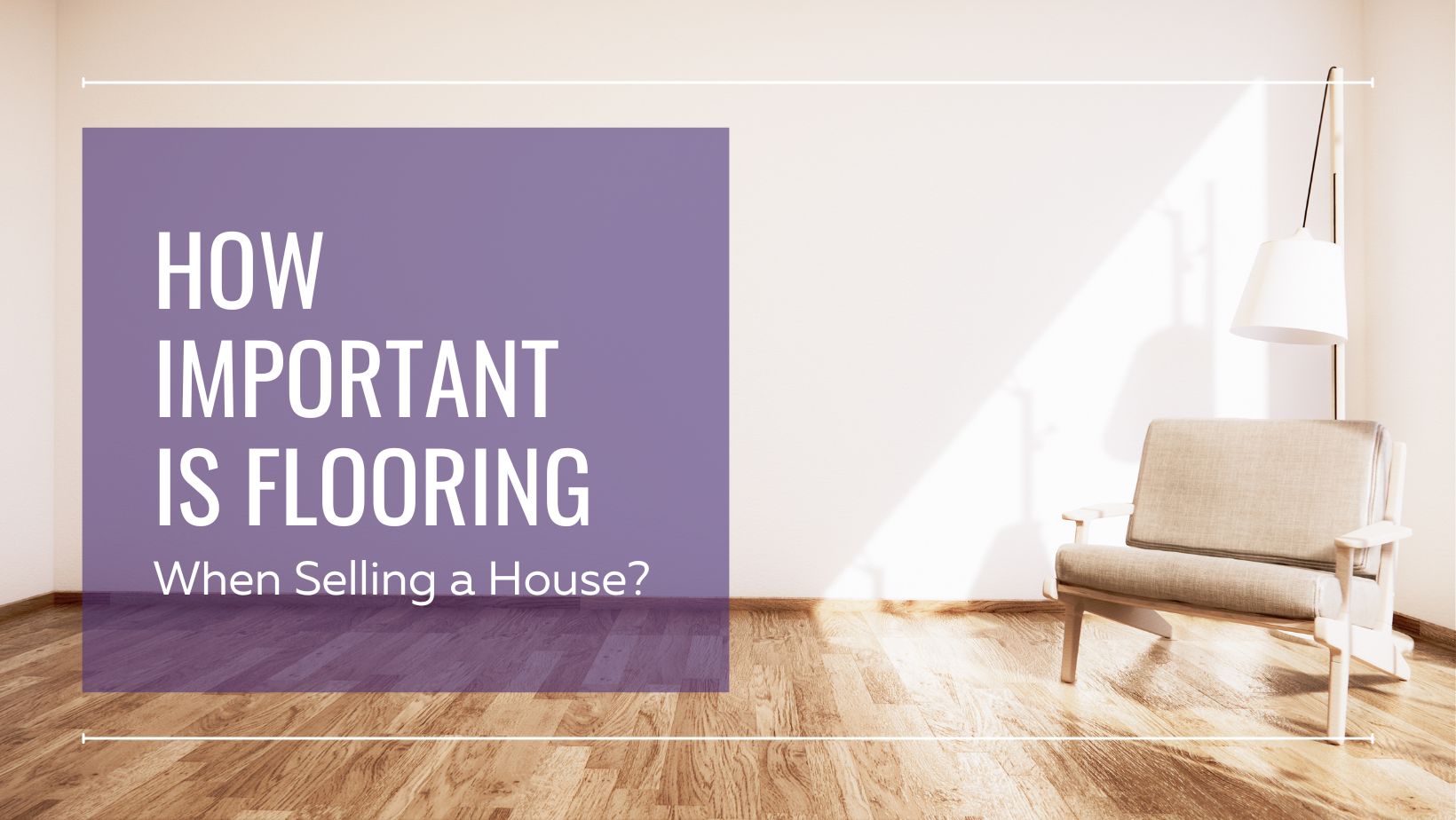 If you are looking to sell your house, then you know that anything that increases its value is a huge plus.
Many obvious things add value to a home like a swimming pool, a two-car garage, and other sought-after features.
However, one question that people often wonder is how much value does flooring add when you are looking to sell your home?
The answer is that quality flooring can add significant value to your home. However, not all flooring is created equal. And just because your flooring used to be pristine, that doesn't mean it will carry the same value when it is time to sell.
In this post, we will explore the connection between different types of flooring and the value of your home when it comes time to sell.
Which Flooring Types Carry the Highest Resell Value?
If you are planning to sell your home in the next few years, but also want to install new floors now, you may be wondering what type of floors will give you the best resell value.
Let's look at some tips when it comes to flooring and resell value.
Hardwood Gives You the Most Bang for Your Buck
When it comes to looks, durability, and resell value, there is little that is better than hardwood flooring.
There's no doubt about it, home buyers love to see hardwood flooring.
The National Association of Realtors says that homeowners are willing to pay $2,080 extra for homes with hardwood flooring compared to those with other types of floors.
Further, a 2017 study from the National Association of Home Builders found that 87% of buyers in the $100,000 to $149,000 price range want hardwood flooring.
On average, it costs between $2,621 and $3,748 to install new hardwood flooring in the Cincinnati area according to Porch.com. However, the final cost truly depends on the amount of square footage you need to cover, so prices for new hardwood floors may vary.
That means, if you install hardwood floors now, you can enjoy them until it is time to sell, where you will get much of the value of your wood flooring back.
Faux-Wood Flooring Can Also Bring a Big Impact
If you want to upgrade your flooring, but are on a strict budget, then faux-wood flooring may be a perfect solution for you.
It won't bring as high of a return as genuine wood, but faux wood can add undeniable charm to your home and boost your bottom line when you sell.
Here are some popular options:
Sheet Vinyl is versatile but not necessarily as durable as other choices. Sheets of vinyl floor cost between $0.75 and $4 per square foot.
Luxury Vinyl Plank may not be the most common choice, but it can be surprisingly stylish. Typically, it runs between $4 and $6 per square foot.
If you want an upgrade that won't break the bank, simply painting your floors can provide a boost in value too.
You Don't Need to Replace Your Carpet, but it Can Help
You may be tempted to replace your carpeting before you sell, but the truth is that in many cases, all you need is a simple deep cleaning.
Replace your carpeting if:
It has stains that won't come out
It is worn down and dingy
In some cases, you can pull back your carpet to reveal beautiful hardwood. Just be sure you know what is underneath before you start pulling up your carpets.
A Step Above Flooring Gives You the Floors of Your Dreams
Whether you want to improve your home's resell value, or you simply want the floors you have always dreamed about, A Step Above Flooring is here for you.
We are the number one source for your flooring needs in West Chester, Mason, Loveland, Madeira, Hyde Park, and more around the Cincinnati area.
If you need carpet, hardwood, vinyl, laminate, and tile flooring installation, reach out to A Step Above Flooring today!