Laundry Room Redo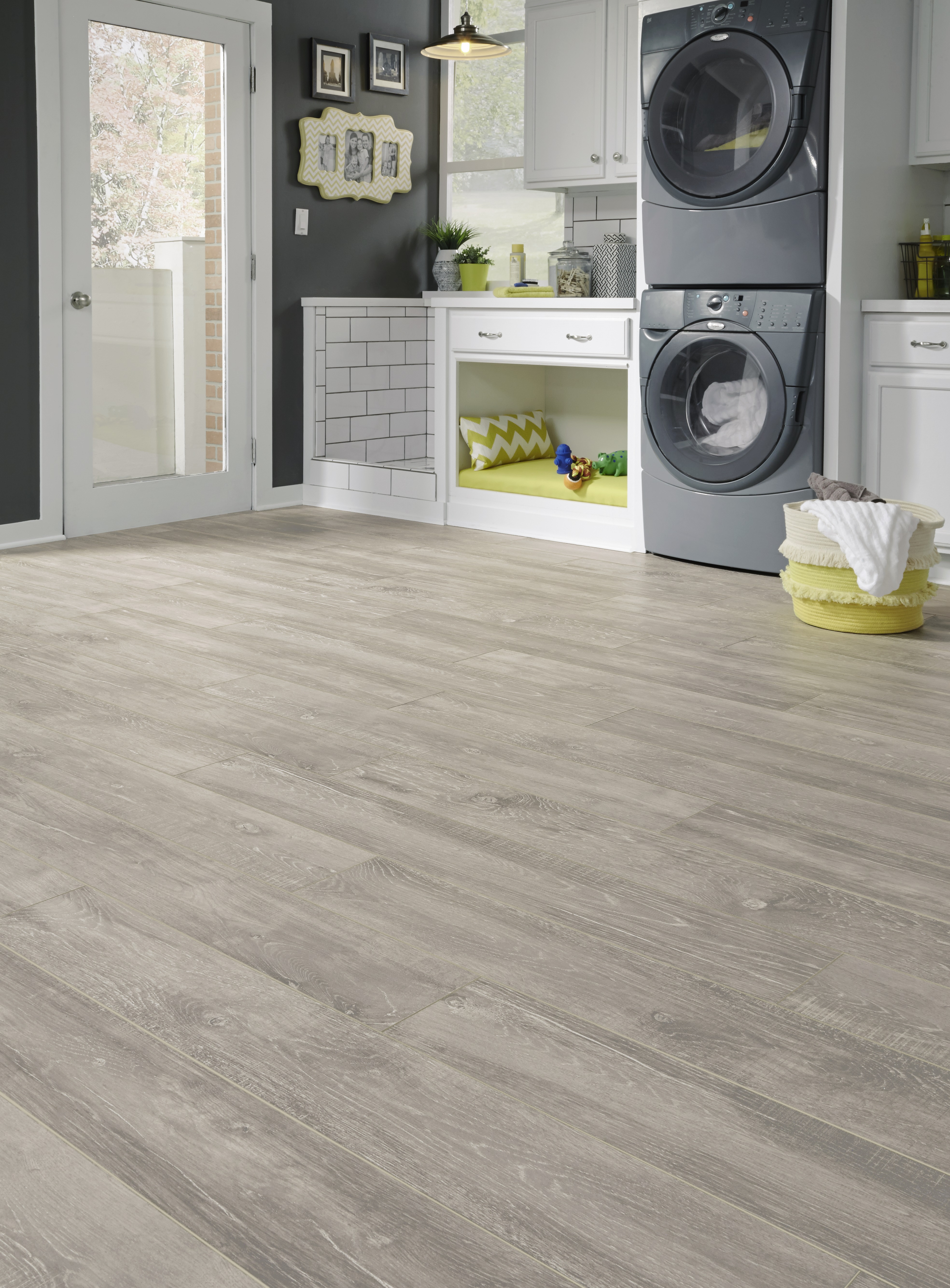 When you think of a 'laundry room,' you think of laundry baskets, piles of clothing on top of the dryer, dirty clothes on the floor, and disgusting lumps of detergent all over the detergent container. For most, no one likes to do laundry… it's thankless, it's monotonous, it takes time and you're always guaranteed to lose a sock!
Although many of us don't have a large laundry room space, we can still make the best of what we have with a few design elements and inexpensive changes. These changes will not only transform the way the space looks, but also make it the functional room that you enjoy walking into.
What Storage?
Storage is key when it comes to a small space, even if you don't have space for cabinets in your laundry room. There are systems that you can install on the back of the laundry room door that provide extra storage for laundry essentials. If you have enough space to add a couple of cabinets to store the larger laundry essentials, baskets are a smart storage solution to tuck away your smaller items and keep everything organized.
"Dollar" or "Budget" stores always have just the right storage items that are easy on the purse! Floating shelves are a fun way to 'display' your laundry supplies. Purchasing bright containers to store your detergent can add color and pop to the room. Storing dryer sheets, pods and even pet snacks in lidded glass jars or wire containers can give a drab space a 'homier' appeal!
Go Big or Go Home… To Your Laundry Room!
Sheet vinyl and ceramic tile were always 'go to's' for laundry room floors. They seemed sensible at the time and they are still very logical choices. However, today's luxury vinyl planks/tiles and laminates give more options to our design approach and lifestyle. Water-resistant flooring is a practical option for laundry room floors and the styles are endless… everything from wood-looks, tile, marble, hexagon, herringbone, even a wood-look with a tile inset! You name it, you can design it!   
Find Your 'Voice' with Unique Pulls and Knobs
Consider switching out the hardware on your cabinet doors and drawers. Yes, it may sound silly that such a small change could make a difference, but you'll be pleasantly surprised when you do so! There are so many options to choose from… tile, glass, mosaics, stone, metal or even leather!
To Fold or Not to Fold… That Is the Question
Hang a simple folding table on an available wall space that you can simply fold down when you want to fold your laundry. You can also utilize it when you need to do a quick ironing job!
Budget is always a concern, but many of these ideas can be done on any budget and will renovate a small space into one of the most functional rooms in your home!