Protecting Your Floors During the Holiday Season
Protecting Your Floors During the Holiday Season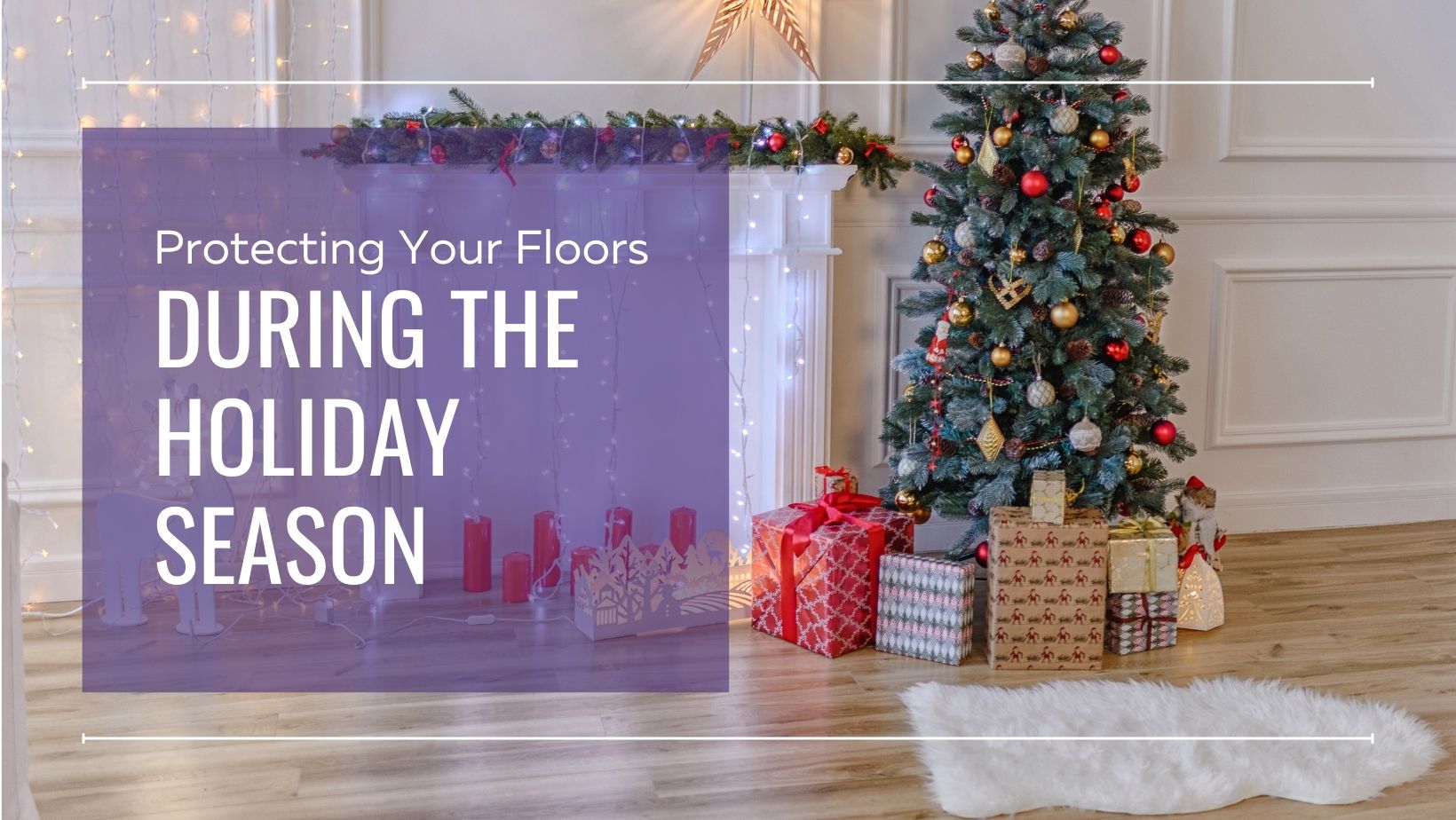 The holiday season is a time of cheer and togetherness.  
However, the additional burden of guests, indoor trees, and winter weather can put extra strain on your floors.  
At A Step Above Flooring, we are all about protecting your floors and ensuring they have a long and healthy life.  
Since the holidays represent a threat to the health of your floors and carpet, we assembled a list of tips and tricks to help keep your floors safe during the holidays.  
Keep reading to keep your floors safe this holiday season! 
Key Tips for Floor Health This Holiday Season 
If you have ever wondered how to protect your floors from your Christmas tree, heavy foot traffic, snow, salt, or other winter threats, then this is the post for you! 
Hardwood flooring and carpeting are sensitive, especially in the volatile Cincinnati weather. Use these tips to keep your floors protected. 
Here are the top tips from A Step Above Flooring.  
Door Mats 
Door mats are the first line of defense when it comes to the hazards of dirt and debris. Effective and underestimated, they can cut down on the amount of snow, dirt, and salt that gets tracked into your home. By doing so, you're also protecting your floors from potential scratches and scuffs. 
Area Rugs 
Protecting your hardwood floors is always a key concern during the entertaining season. Area rugs and runners not only can change the décor of your home, but they are key in high-traffic areas, such as an entry or hallway.  
Area rugs can protect those areas where your guests or visiting family members will congregate in. Be sure to use rugs with a natural backing, such as felt, on your hardwood floors, instead of rubber-backed rugs. 
Shoes Off, Please 
A common policy for many homeowners is to request for your guests to remove their shoes before they come inside. This is a sensible policy regardless of what kinds of floors you have. It ensures that the outside stays out, and the inside stays clean. 
One thing you can do is place old milk crates next to your door and ask friends and family to place their shoes inside before entering. If you prefer a more intentional look, there are many stylish shoe racks you can choose from too! 
Pets and Pedicures 
Most people don't take their pets with them when they get pedicures (some do), but most will take their pets to get their nails trimmed at a grooming facility.  
When you're hosting a party or gathering of any fashion, remember that some pets may get nervous or excited. Be sure to keep your nails trimmed. Not only will your floors be happy, but your pets will be happy with soothing paws.
Christmas Trees  
You can't beat the pros of a real Christmas tree in the home. From picking out the tree as a family outing, putting the tree up, and the smell of a real tree throughout your home, it's a memory-making experience you will treasure for your lifetime.  
Over time, however, the needles can make a mess and the water can be a hazard to any type of flooring. Be sure to have a waterproof barrier between your tree and floors to catch any spills. Make sure that you also place a tree skirt over it for added protection. You never want to wrap a towel around as it will trap moisture and cause possible damage to your floors.
Clean Often and Be Prepared 
With a house full of people or kids home from school, it's inevitable for spills to happen. Keep paper towels and microfiber cloths readily available, as well as floor cleaners for both carpet and hard surfaces.  
Oftentimes, a clean cloth with water can soak up a wine spill on your carpet. If that doesn't work, use a carpet cleaner that is recommended by your carpet manufacturer. Lastly, keep a vacuum and/or broom available to sweep your floors regularly. 
Keep Your Floors Clean and Healthy this Holiday Season 
Don't let your floors be a victim of holiday cheer! Use these tips to keep them healthy through the holidays and onward.  
Of course, if it is time to replace your floors, A Step Above Flooring is here to help! 
We have hundreds of flooring choices to choose from. From classic hardwood to laminate, stone, tile, and more, A Step Above Flooring has the floors you need to make your home shine.  
If you are ready for the flooring upgrade you deserve, reach out to A Step Above Flooring today! 
For more flooring tips, follow A Step Above Flooring on Facebook!