The Benefits of Reclaimed Hardwood Flooring
The Benefits of Reclaimed Hardwood Flooring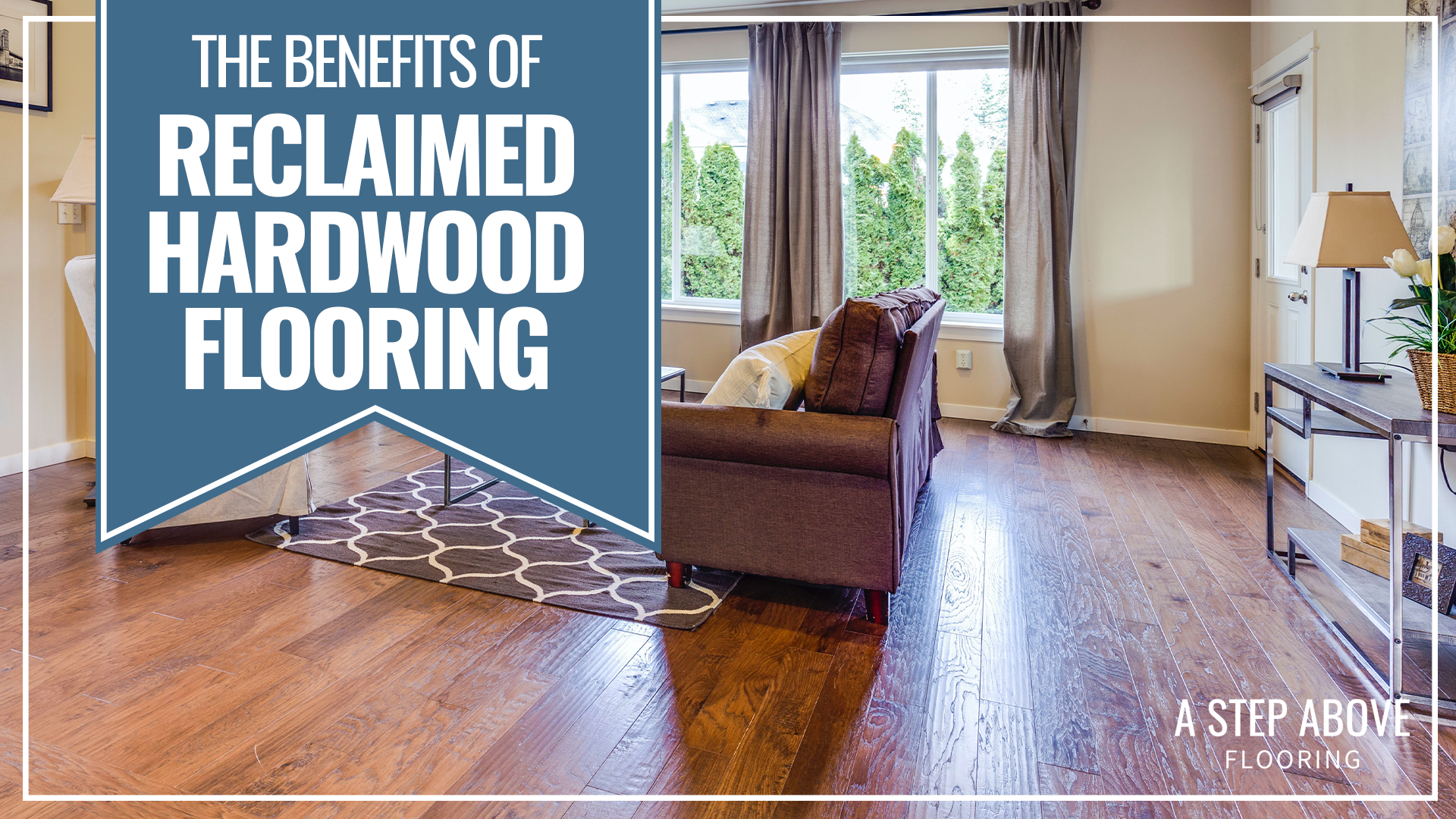 Adding hardwood flooring to your living space is one of the best ways to add charm and character that sets your home apart. However, it can sometimes be hard to know what species or style of hardwood flooring to choose for the best results. Also, many homeowners worry about the environmental impact that comes with sourcing wood.  

One of the best options for those who want hardwood flooring with character is using reclaimed hardwood. Reclaimed hardwood is wood that has been reused or recycled after it was previously used in another structure. Typically, 100 years old or older, reclaimed hardwood is dependable, eye-catching, and environmentally sustainable.  

In this post, we will take a deeper look at reclaimed hardwood, what to consider when using reclaimed hardwood, and the major benefits of using it for your next flooring upgrade.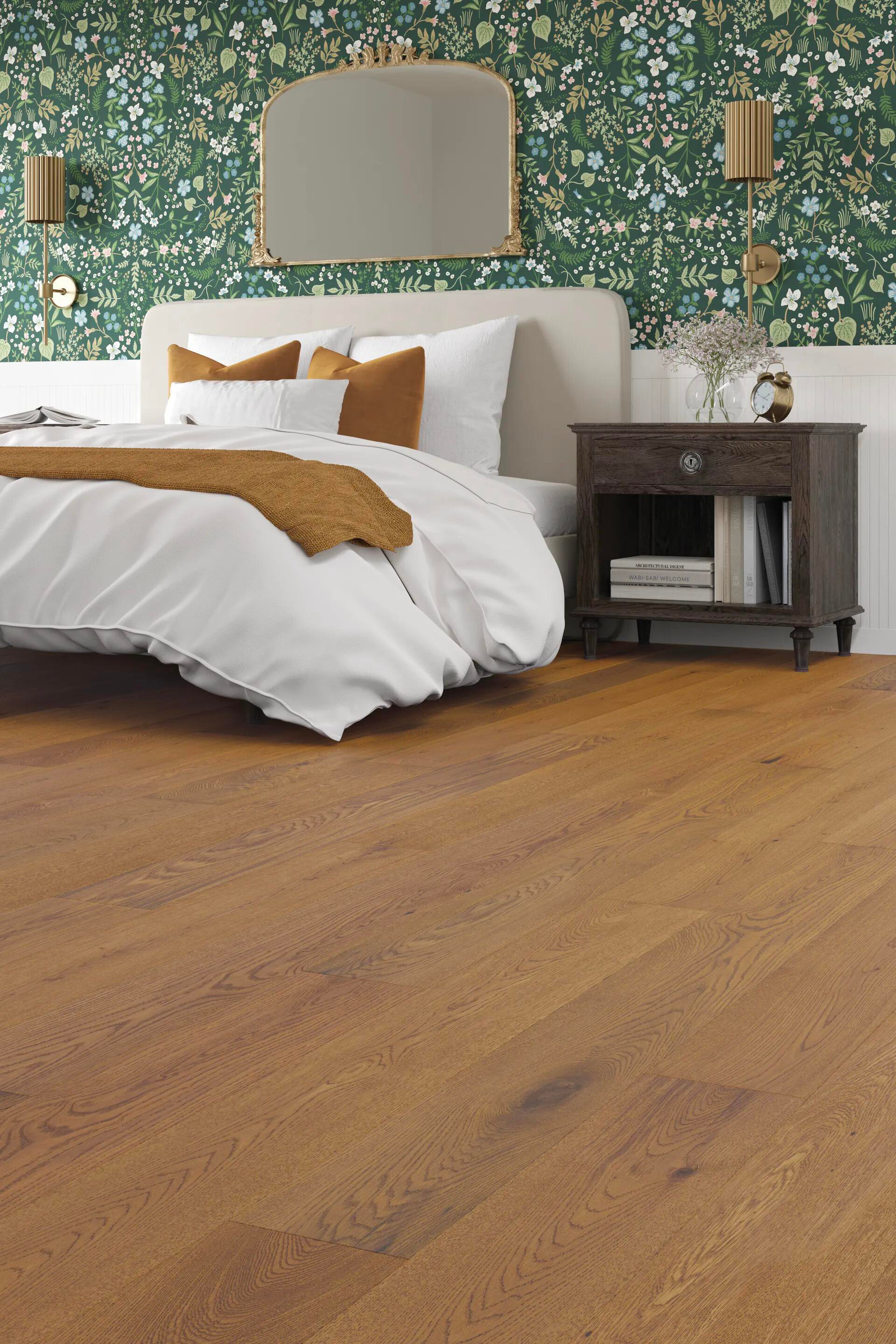 What is Reclaimed Wood? 
Reclaimed hardwood is a type of wood flooring that is sourced from old structures such as barns, warehouses, and other buildings. Instead of being discarded or ending up in a landfill, this wood is salvaged and given a new lease on life.

What sets reclaimed hardwood apart is not only its historical significance but also its unique characteristics. The wood used for reclaimed flooring comes from old-growth trees, which are generally denser, harder, and more stable than first-generation trees used for virgin wood flooring. This results in a higher quality and more durable product. 

The sourcing of reclaimed hardwood from old-growth trees also means that no additional trees need to be cut down to produce the flooring. This makes it a sustainable and environmentally friendly option, as it helps preserve natural resources and reduces the demand for virgin timber from forests. 

In the next section we will discuss the benefits of reclaimed wood over other types of flooring.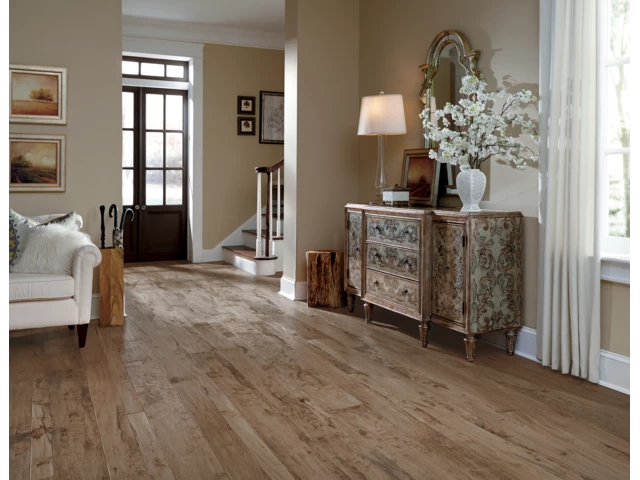 The Benefits of Reclaimed Wood 
One of the most prominent benefits of using reclaimed hardwood is the effect it has on indoor air quality. Reclaimed wood and improved indoor air quality are closely linked, as the wood can act as a natural air purifier. It traps airborne toxins and pollutants in its pores, which helps to reduce the amount of harmful chemical compounds in the air. 

Another major benefit of reclaim wood is the role it plays in environmental conservation. Reclaimed hardwood is tremendously important in protecting forests and making use of wood that would otherwise end up in a landfill. What's more, reclaimed hardwood tells a story and adds character to your home. 

Learn more about the pros and cons of reclaimed hardwood flooring in this blog post! 

Reclaimed hardwood offers still more benefits than freshly cut wood. Reclaimed wood exhibits a higher hardness rating on the Janka scale, making it more resistant to wear and tear in high-traffic areas. This means your floors will be sturdier and, in many cases, will last longer than floors made from freshly cut wood.   
Why Do So Many People Choose Reclaimed Hardwood? 
The popularity of reclaimed hardwood as a design trend started to rise in recent years, as more people recognize the value of preserving natural resources. Each reclaimed board carries a story from its previous life, be it a historic barn or an old warehouse. This inherent history and patina give reclaimed hardwood a distinguished charm that cannot be replicated with freshly cut wood. 

The growing popularity of reclaimed wood as a design trend showcases its exceptional ability to add character and uniqueness to floors. Each reclaimed board has a story to tell, from its time in a historic barn to its previous life in an old warehouse. This historical significance and rich patina give reclaimed hardwood a sense of charm and distinction that freshly cut wood cannot replicate. In conclusion, reclaimed hardwood represents a sustainable and environmentally friendly option that embodies both quality and character in flooring projects. 

Is your hardwood damaged by varnish, paint, or other sticky substances? Learn how to salvage your floors in this blog post! 
Custom Reclaimed Hardwood Flooring from A Step Above Flooring
 If you are looking for a way to add beautiful hardwood floors to your home without contributing to deforestation, then choosing reclaimed hardwood flooring is the best option for you. Reclaimed hardwood comes from sources that have been dismantled and would otherwise, see their materials go to the landfill. This includes old buildings such as barns, public buildings, or even lumber mills that have fallen into disrepair or no longer have a purpose. 

The most difficult part about seeking out reclaimed hardwood is getting it from a reputable source. There are some distributors out there guilty of bending the truth or exaggerating the origins of reclaimed hardwood. For that reason, you need to shop for reclaimed hardwood from a distributor you can trust. You need to shop with A Step Above Flooring. 

At A Step Above Flooring, we sell reclaimed hardwood that will add character and intrigue to any room in your home.  When you shop with us, you can be sure that the reclaimed hardwood you purchase is sourced ethically and works towards a more sustainable lumber industry.

If you are interested in reclaimed hardwood for your next flooring upgrade, click here to shop A Step Above Flooring today!

Follow A Step Above Flooring on Facebook, Instagram, and Pinterest for more tips and tricks on finding your next great floors!

Happy with the difference A Step Above Flooring made for your home? Leave us a quick five-star review here!