Upgrade your Home with These Kitchen Backsplash Tile Ideas
Upgrade your Home with These Kitchen Backsplash Tile Ideas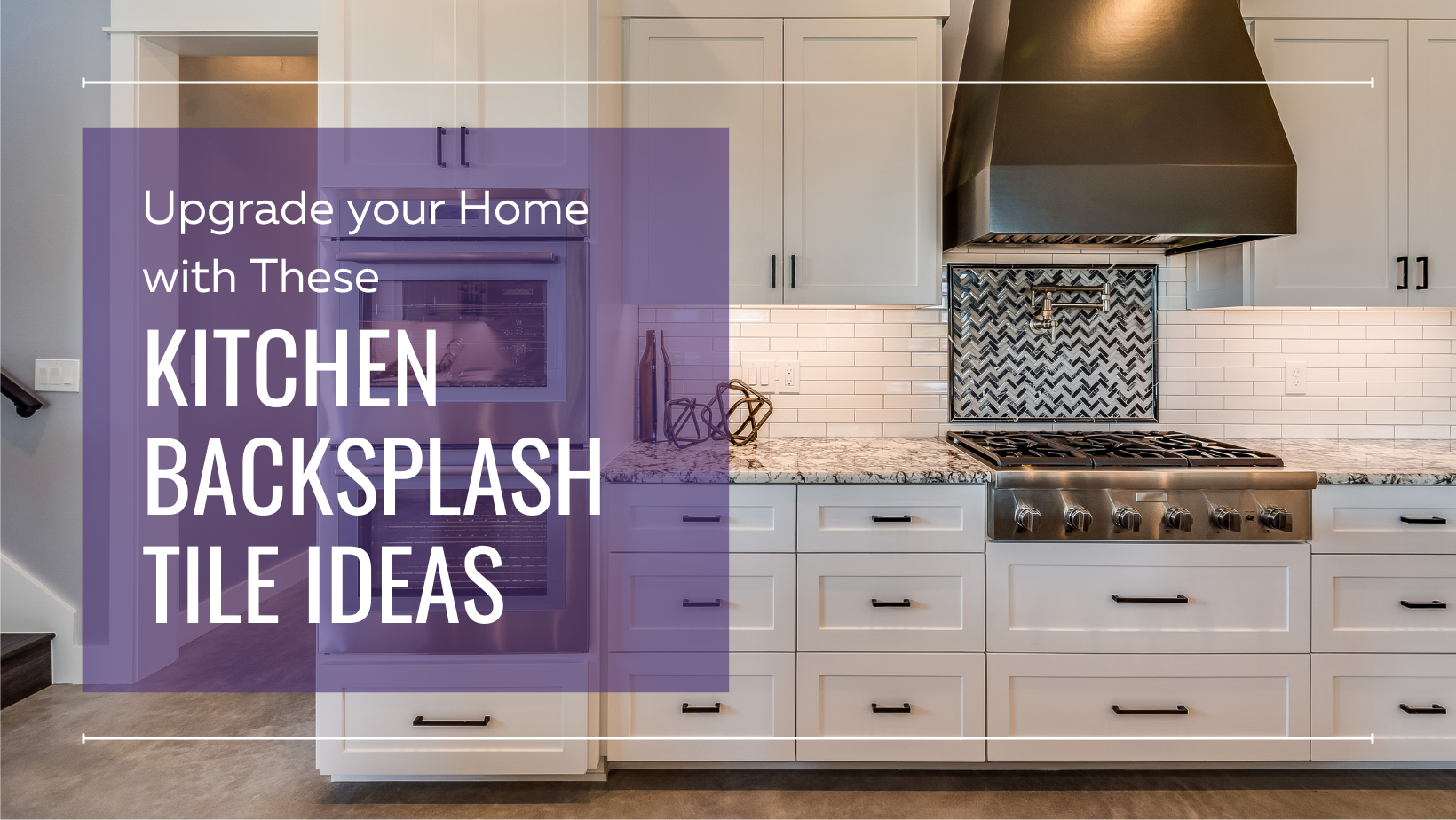 At A Step Above Flooring, we understand the power that tiles have when it comes to upgrading your home.  
A popular choice for bathrooms, kitchens, and wet/mess rooms, tile is excellent at repelling water and providing an unflinching style.  
However, tile doesn't have to stop with the floor. It can also be used to create a stunning and stylish kitchen backsplash to compliment the other elements of your home décor.  
A kitchen backsplash that goes with your kitchen flooring is especially stylish and can give your kitchen the distinguishing feature you desire.  
This post, a Step Above Flooring will go over the top five things a kitchen backsplash can add to your home.  
How a Kitchen Tile Backsplash Can Help Your Home 
When choosing new tile for your kitchen floor, don't leave out a stylish backsplash! 
Here are the top five ways a kitchen backsplash enhances your home.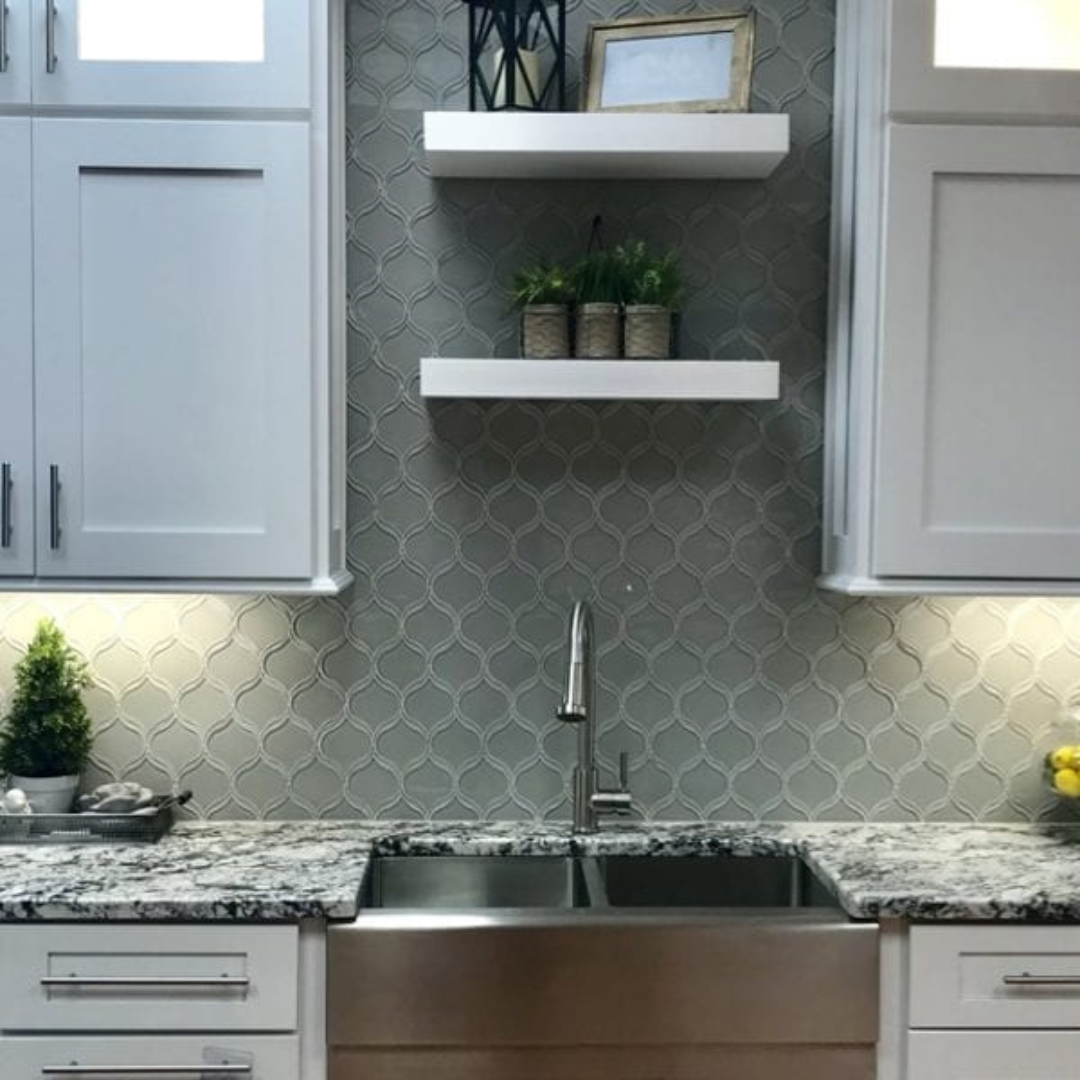 A Backsplash Defines Your Style 
It is often the subtle features that define our home's style and set it apart from other similar layouts.  
A sensible kitchen backsplash will determine whether your kitchen is eccentric or if it has more of a rustic design.  
Marble mosaic can help give your kitchen pop, or smooth grey stone can provide a calming presence.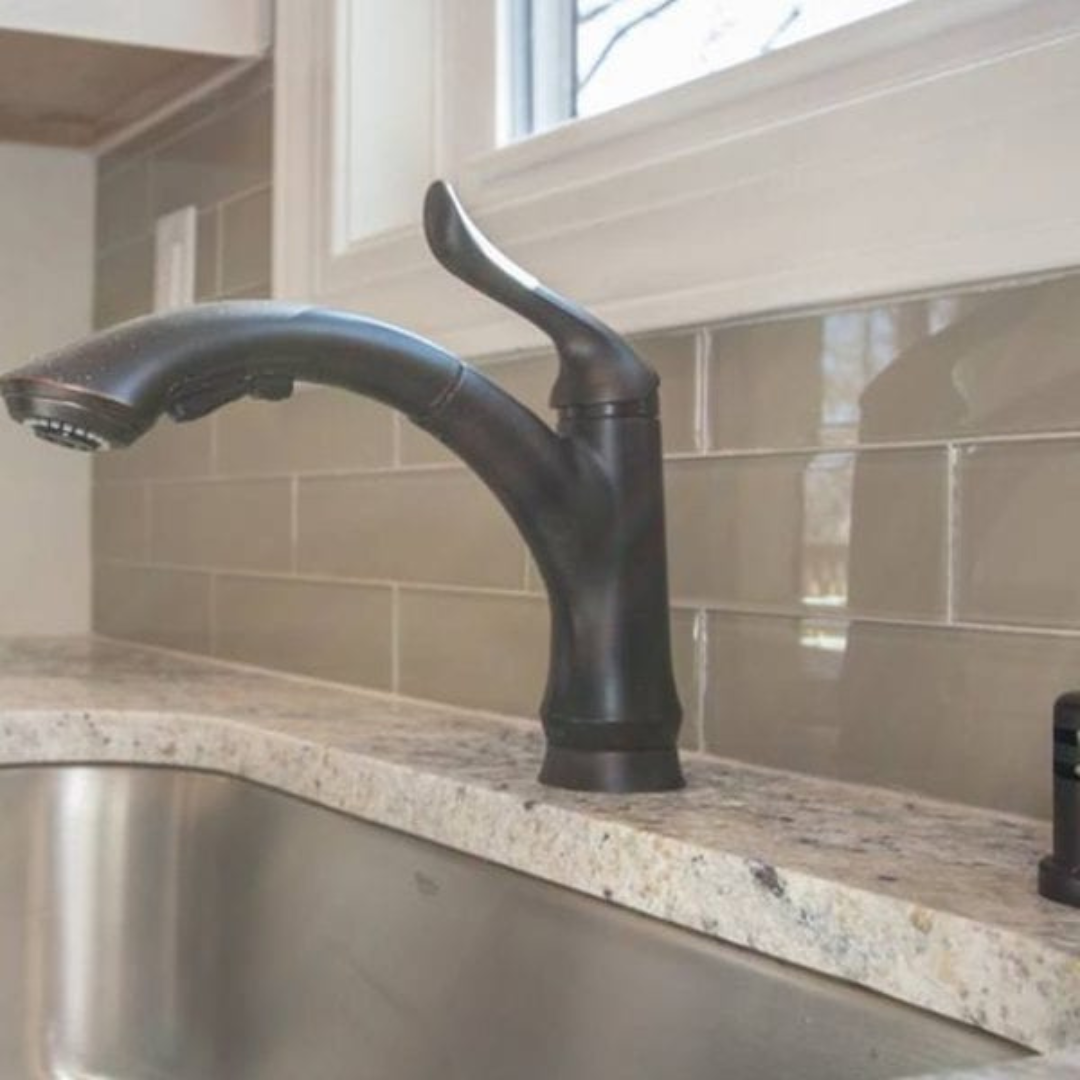 Clean Up Made Easy 
A tile kitchen backsplash will help make clean up a breeze! 
Next time your saucepan sends a splat of sauce flying, you won't have to scrub to get it off. Since your backsplash is made of tile, all it takes is one wipe and the mess is history.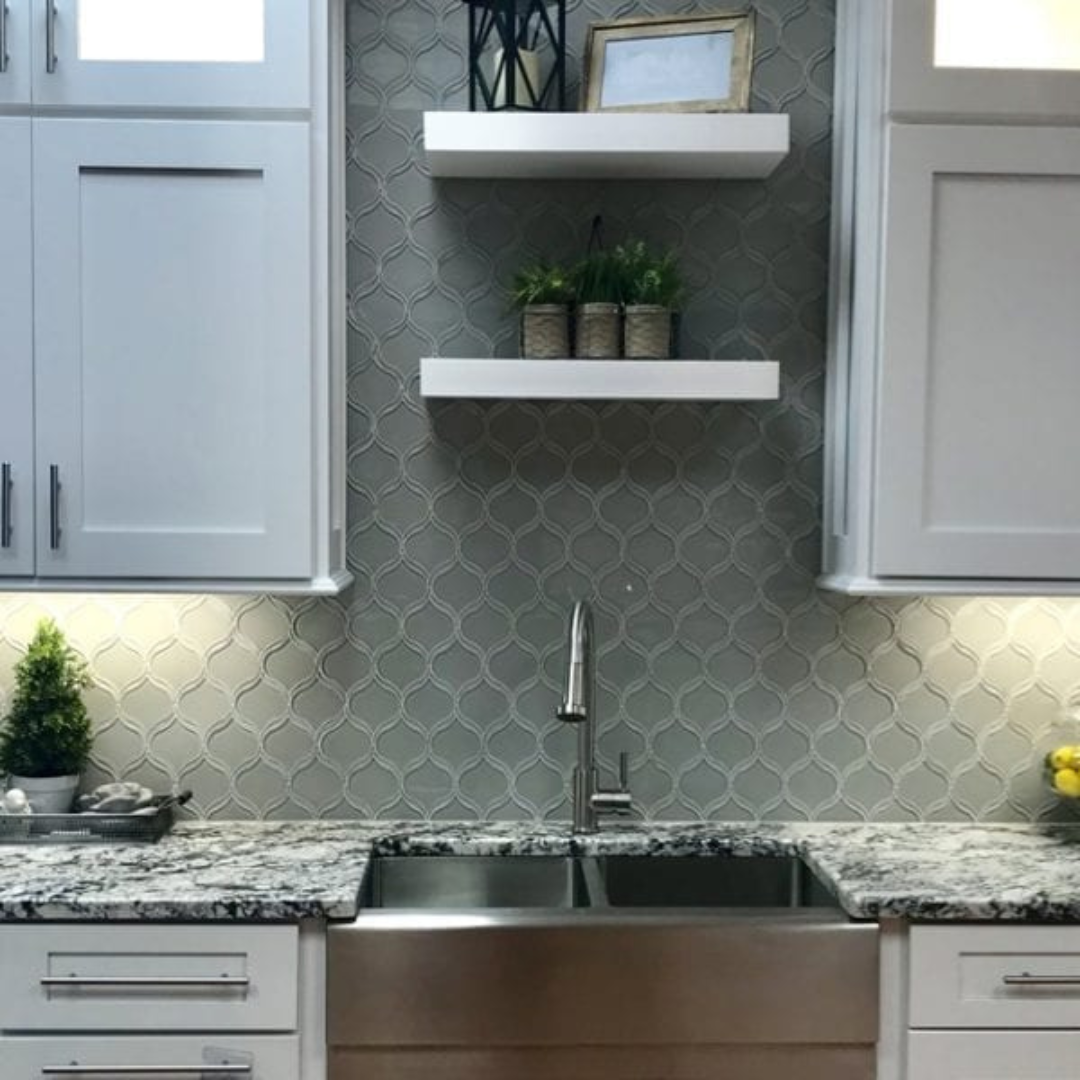 Complement or Contrast 
Many homeowners prefer that their backsplash complements their home décor. However, a kitchen backsplash can create a stronger impression by contrasting your other stylistic elements.  
 Decide whether you want your home to be stylistically consistent, or whether you would prefer a wrinkle in your style to help set your home apart.  
Either way, a clever kitchen backsplash is here for you!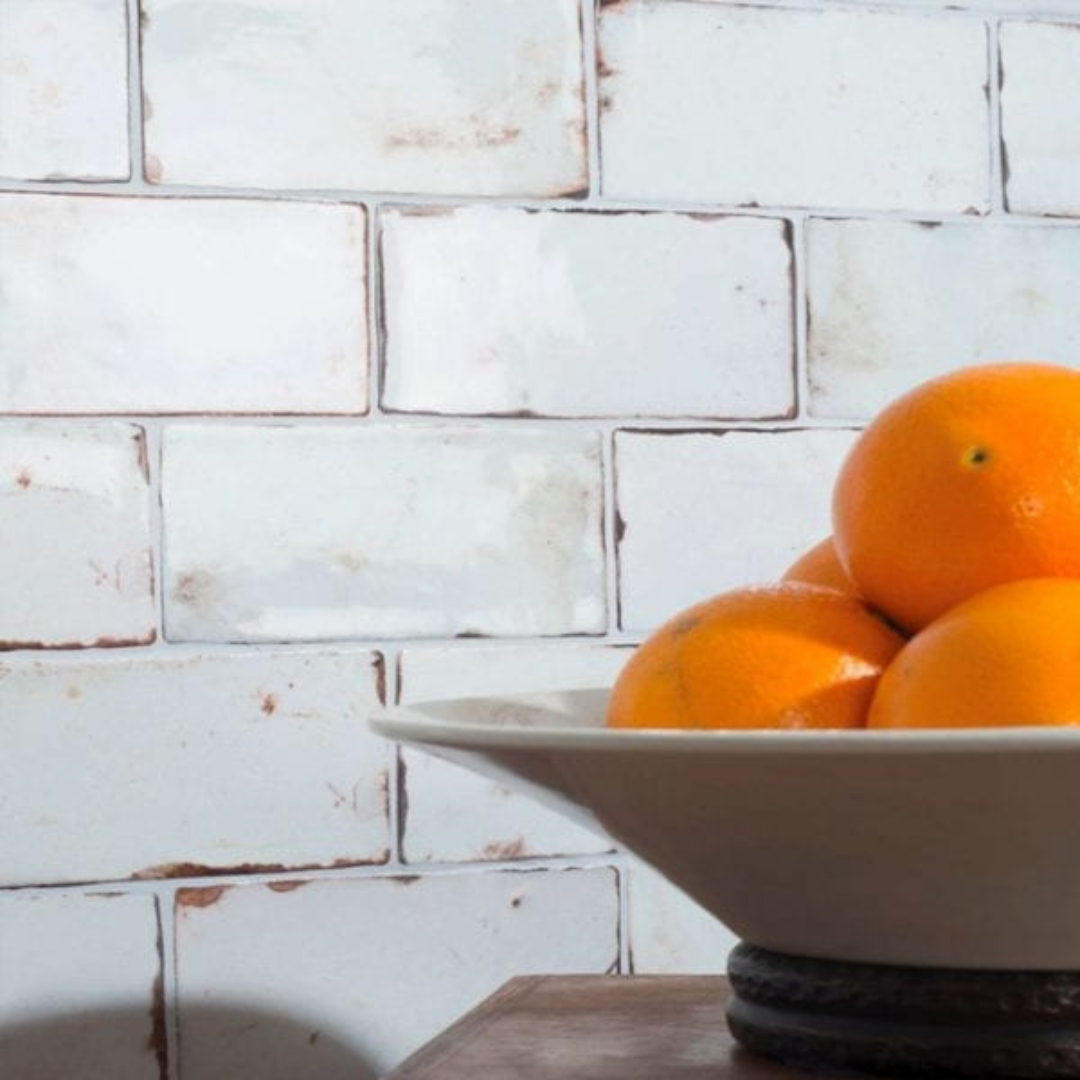 Kitchen Backsplashes Fit Any Budget 
Tile comes in many different materials and styles. That means that it is a perfect choice to suit any budget.  
If you are having your floors redone, you can work in a little extra wiggle room for an added backsplash. Or if you have more concentrated funds, you can opt for a backsplash with higher quality materials to go with your existing floors.  
No matter what your budget is, you can find a tile backsplash option that is perfect for your kitchen.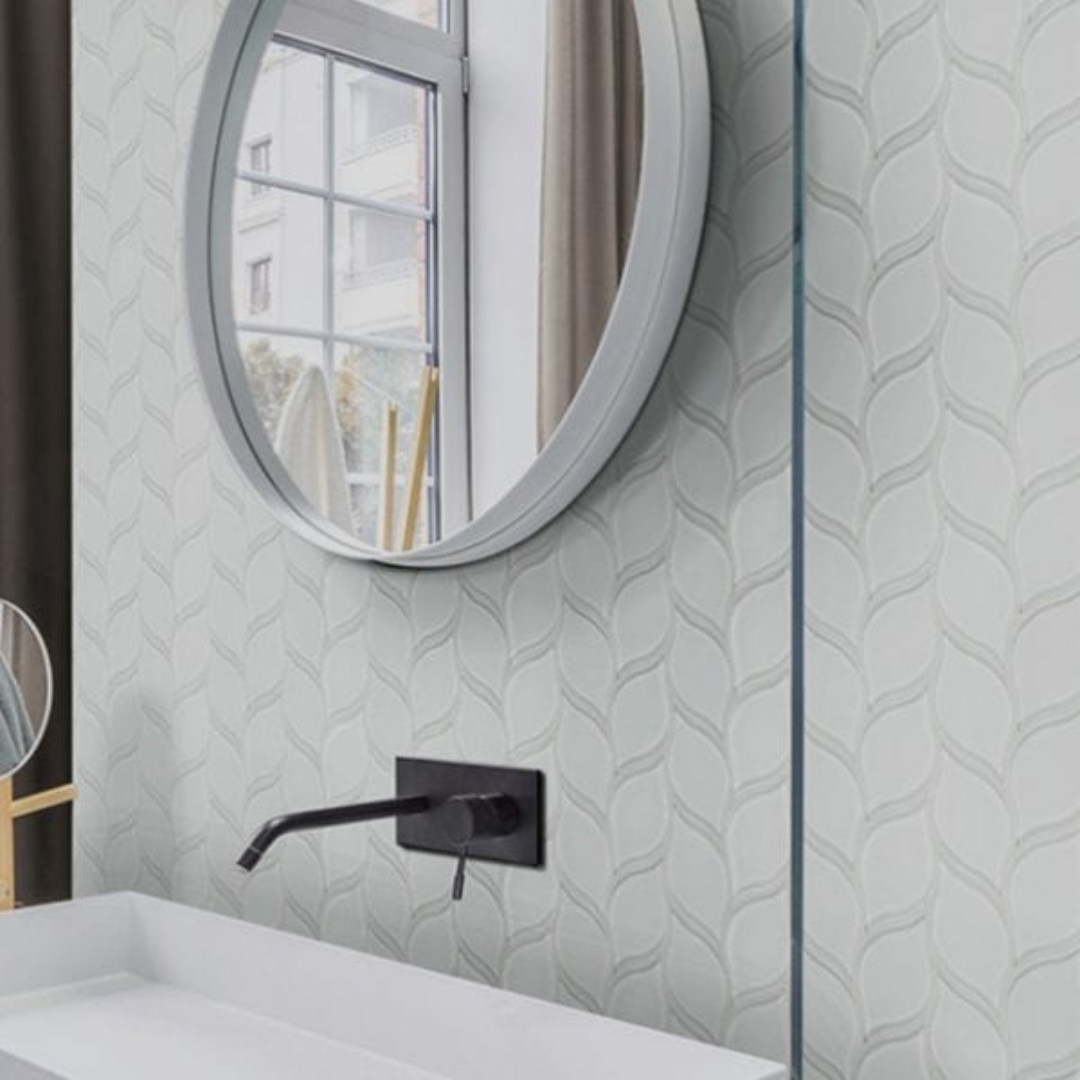 Go Beyond the Kitchen 
Who says that a tile backsplash is only suitable for your kitchen?  
You can add a tile backsplash in almost any room in the house. Tile backsplashes are perfect for bathrooms, wet bars, vanities, mess rooms, and any place that needs a quick clean-up or regularly encounters water. 
Remember, if you make a mess, the tile is always easy to clean.  


A Step Above Flooring: The Best Flooring and Tiler Installers in Cincinnati 
Whether you want a tile floor, tile backsplash, or both, A Step Above Flooring has you covered.  
Tile is easy to clean and provides your home with a sleek, refined look that you cannot find anywhere else.  
When you are looking for tile flooring and backsplash in the Cincinnati area, look no further. 
For the best flooring and backsplash tile installers in the Southwest Ohio/Northern Kentucky area, reach out to A Step Above Flooring today! 
Was your experience A Step Above the rest? Leave us a review on Google today!