Your Guide for Picking the Perfect Carpet for Your Stairs
Your Guide for Picking the Perfect Carpet for Your Stairs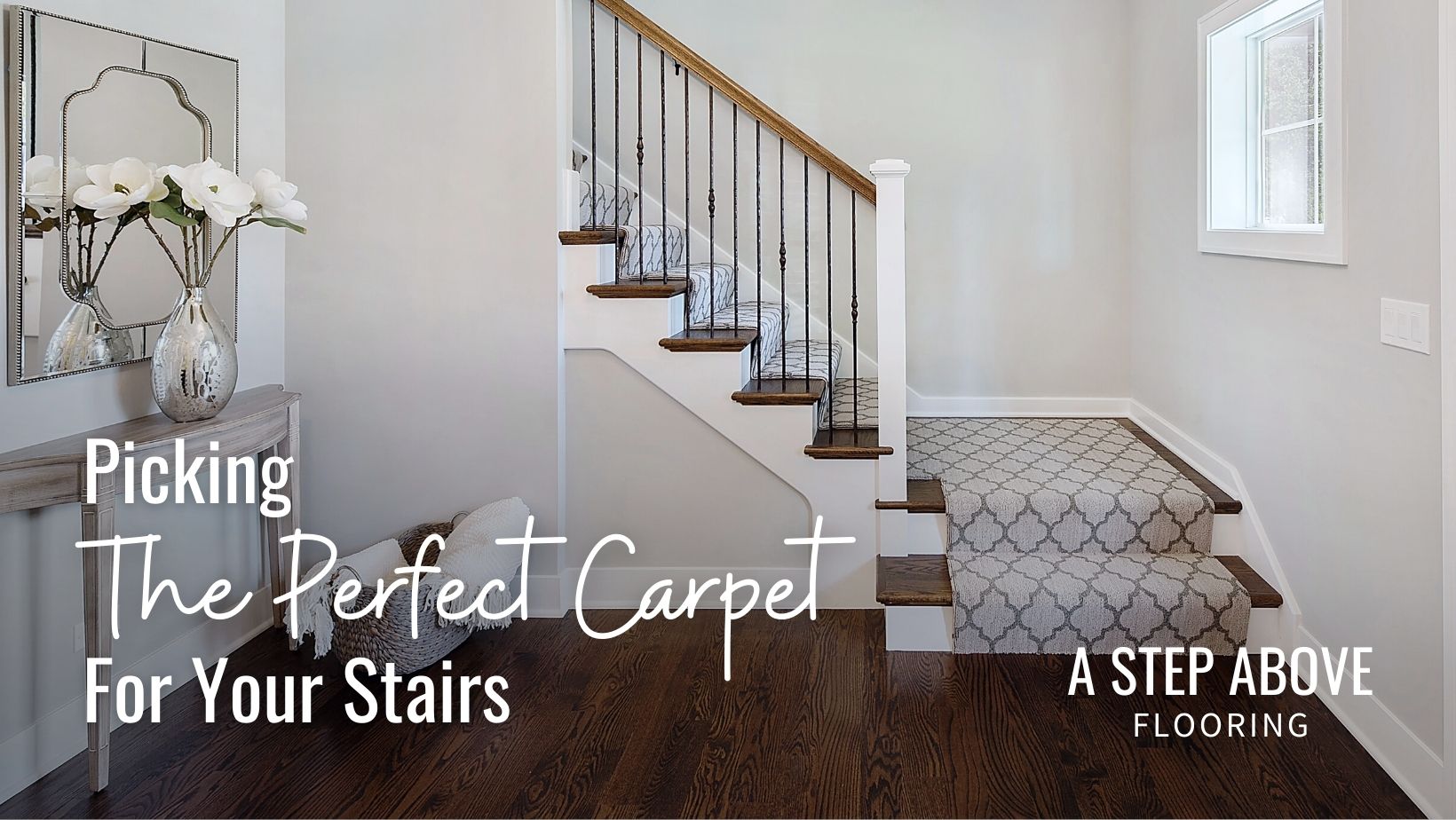 Carpeting is one of the best ways to keep your floors healthy and stylish.  
A popular choice for covering hardwood or unrefined floors, carpet adds extra traction to your floors and protects them from dust, grime, and scratches.  
One of the most neglected areas of your home is your stairs. Stairs see heavy traffic and wear. Because of this, they often do very well with a stylish and protective layer of the carpet.  
However, because your stairs see so much foot traffic and are one of the most dangerous areas of your home, not just any carpet will do. You need carpet that is stain-resistant, has high traction and can handle compression.  
In this post, we will go over the things you need to consider when looking for a carpet for your stairs.  
Step by Step Guide to Carpeting Your Stairs 
Finding the perfect carpet for your stairs is no easy task. Stairs can be dangerous and if you do not have the proper carpeting as silky surfaces can cause slips or falls.  
Below are the steps you should take to find the ideal carpet for your stairs.  
Step 1: Consider Your Lifestyle 
The way you live your life will help determine the carpet that is right for your stairs. Do you live an active lifestyle? Do you have children? Pets? How many times do you go up and down the stairs each day?  
Stairs that see more traffic will need more durable carpets. Never sacrifice utility for style, especially when it comes to your stairs.  
Step 2: Pay Attention to Durability 
Your stairs will see a lot of traffic and they will see the most wear in the center of the slat. Because of this, your carpet will begin to show wear in the same spot. Durable carpets will have a longer lifespan.  
Look for low-pile carpets. They are dense and easily fold over the contours of your stairs. Anything under ¾ inch is ideal for stairs.  
Step 3: Fiber and Thickness 
Fiber will help determine your carpet's lifespan. Look for nylon fibers like Stainmaster or Anso. Nylon is highly resilient and will not condense in the same way as polyester and olefin fibers. 
Solution-dyed nylon fibers will resist fading from the sun and stubborn stains.  
You will want your stair's carpeting thin, firm, and comfortable underfoot. Your carpeting should be no more than ½ inch thick, any more and you will struggle with traction and may face falls.  
As for the padding, look for pads no more than 3/8 inch thick and 8 lbs in density.  
Step 4: Cosmetics 
Now that you know the general type and thickness of your carpet, you can consider color. If you are expecting many stains and spills, then you will want to be sure to avoid creams and whites. Dark carpets will cover dirt and stains but may lack style.  
For a happy medium, find neutral colors that blend well with your walls and floors.  
If you do find a carpet this you love, but it is light in color, it can still work for your stairs. You will just need to be sure that you clean often and keep a careful eye out for stains.  
Take Your Carpets to the Next Level 
Proper carpeting will help protect your floors from long-term wear, grime, and other damaging elements.  
When you are looking for carpeting for your stairs, there are certain things you need to take into consideration.  
Your stairs see a high level of traffic and wear, not to mention the dangers of slipping and falling. Because of this, not every carpet will work for your stairs.  
When you need a superior selection of carpet and flooring options, the only place to go is a Step Above Flooring. We offer the best carpet and floors in town at the best prices.