Hardwood Flooring 101: Understanding the Janka Hardness Scale
Hardwood Flooring 101: Understanding the Janka Hardness Scale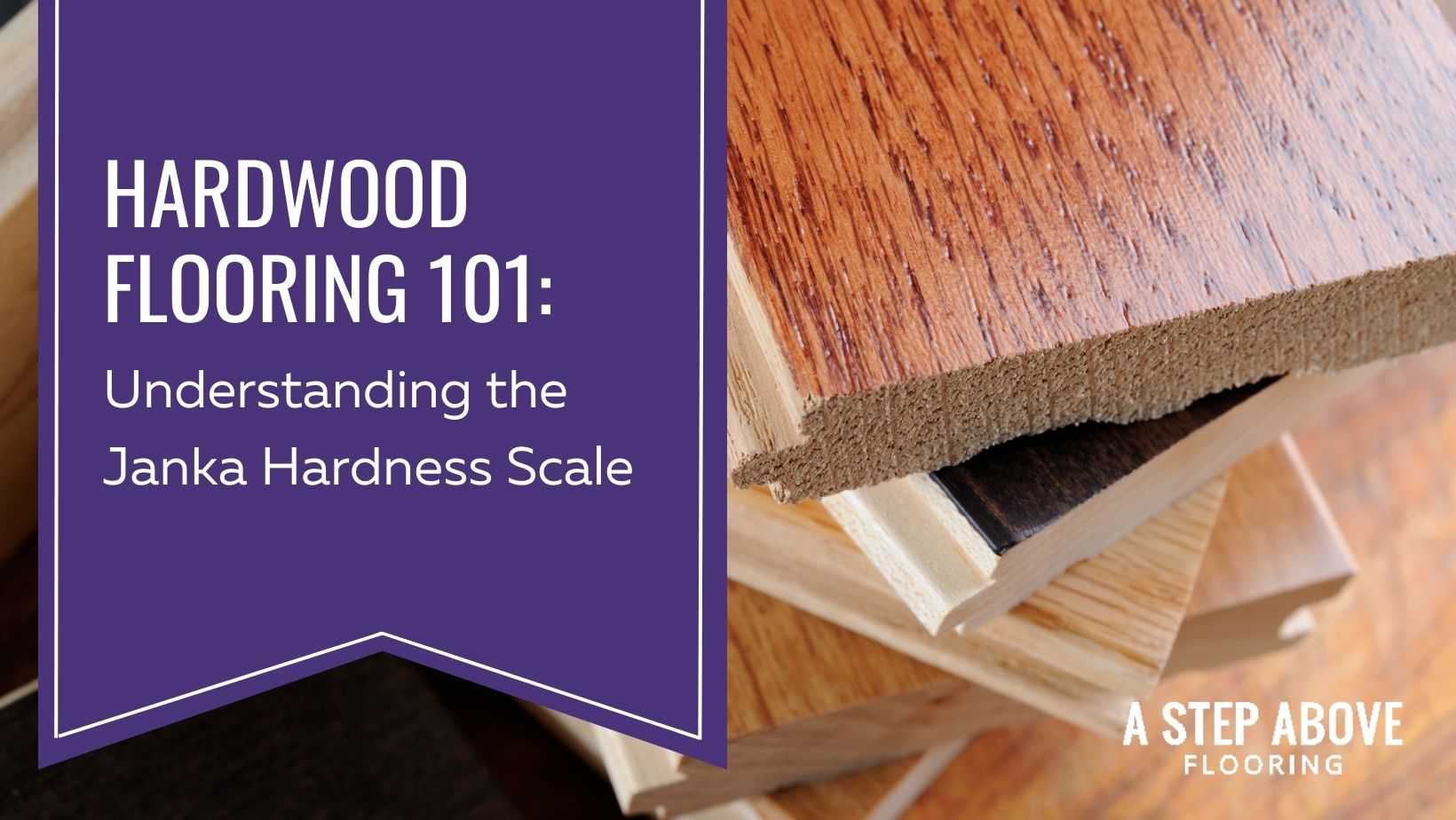 Installing new hardwood can be an intimidating process.
Not only do you have to find new floors that fit with your style, but you also need wood that is comfortable to walk on, will stand up to the wear and tear of your daily life, and is durable enough to last you for decades to come.
Style is often a matter of color and grain, but durability and comfort more often come down to the type of wood used. One of the most useful tools for determining a wood's hardness (and by extension its comfort level and durability) is called the Janka Hardness Scale.
How do you decide what wood is right for you? Check out this helpful guide!
In this post, we will take a closer look at the Janka Hardness Scale and how you can use it to find the best hardwood options for your home's new floors.
A Closer Look at the Janka Hardness Scale
The Janka Hardness Scale is one of the best tools you can use to determine the best flooring for your home.
The Janka Scale was invented in 1906 by an Austrian wood researcher named Gabriel Janka. It was later standardized in 1923 by the American Society for Testing and Materials.
Depending on the room where you plan to install your new floors, a certain level of hardness may be desirable.
The higher the number on the Janka Scale, the harder and more scratch-resistant and hard the floor will be.
The Janka Hardness Scale measures how many pounds per square inch of force is needed to push a steel ball halfway through a 2" x 2" x 6" piece of wood.
The results on the Janka test can vary based on grain too, so oftentimes vertical grains are tested separately and not shown on the scale.
The Janka Hardness Scale runs from 0 to 4000. Lower scores represent softer woods or those that are easily scratched and dented. Very low scores do not make good hardwood floors. The highest scores, those closer to 4000, also make for poor hardwood as they are so hard that they are difficult to cut through.
How do I Decide my Ideal Janka Rating?
Your Janka Hardness rating determines how hard your wood is and how well it will stand up to wear and tear. It will also determine how comfortable the wood is to stand on.
Bear in mind, however, that hardness is not the only thing that determines hardwood's lifespan. How often the floor is used, traffic, maintenance, and prevention will also dictate how your floors look a few years down the line.
There are no bad ratings or wood that cannot be used for floors, but some choices are more sensible than others.
For example, balsa wood ranks with a score of 100. Since it is so soft, you would probably not want to use it for flooring.
For this reason, most floors have a Janka Hardness rating of 1000 or greater.
Oak is one of the most popular flooring choices. White oak ranks with a Janka score of 1360, while red oak ranks with a score of 1260.
There are dozens of different wood types to choose from, and all come with a unique rating on the Janka scale.
Consider how much wear and tear your hardwood floors will see before you decide.
A Step Above Flooring is Here for Your Hardwood Needs
Like any other major purchase, choosing your next hardwood flooring is a big decision.
Your hardwood flooring will be around for years or decades to come. Because of this, you need the advice of seasoned experts to make the best decision.
That is where the friendly pros at A Step Above Flooring come in.
Our team of knowledgeable professionals will walk you through every step of the process to ensure that you get the perfect flooring for your home.
We will answer any questions you have, including questions on wood hardness, to ensure you have everything you need to make your final decision.
If you are ready for the flooring upgrade of your dreams, it is time to reach out to A Step Above Flooring today!
If you are satisfied with your service from A Step Above Flooring, please leave us a quick five-star review on Google here!
Also, be sure to follow us on Pinterest, LinkedIn, and Facebook for more free flooring tips!