Fall Is Here!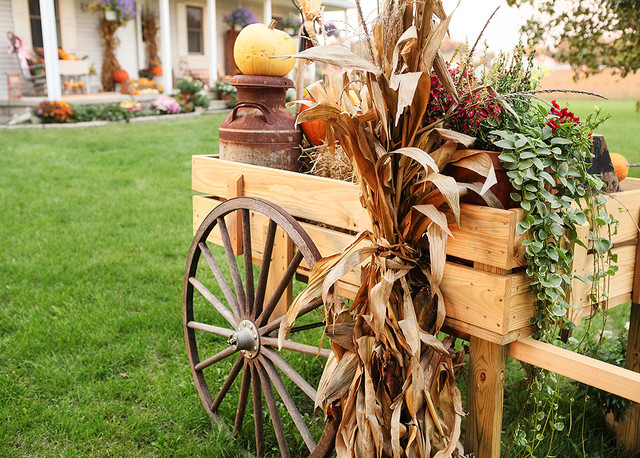 Fall is Here!
We will officially be welcoming in the Fall season this week… Although Pumpkin Spiced EVERYTHING has already been lurking the stores and coffee shops since mid-summer, we can finally embrace the spice that perfectly describes the fall season.
With long summer days coming to an end, the thought of cool, crisp evenings and cozying up to a blazing fire-pit outside are becoming very inviting. To put you in the 'Fall' spirit, check out these simple ideas:
Pinterest! Pinterest! Pinterest! 
Where else can you find everything under the sun but from Pinterest? From delightful seasonal recipes to fall decorating, there is an idea for every DYI'er, landscaper or foody. Who knows, you might end up crafting fall wreaths for everyone in your neighborhood!
Smell Beautiful
Getting into the fall spirit is much easier than you think. Surround yourself with seasonal scents, such as nutmeg, maple, cinnamon and vanilla notes. Break out your candles or diffusers – Oh, and don't forget to put some seasonal potpourri around your sheets and other linens. Your home will smell wonderful and perhaps you'll l whip up a batch of pumpkin bread on the whim.
Get "Decked Out"
Pumpkins and bales of hay on the front porch make for a classic invitation to your home. Large, medium or small, pumpkins are a staple for the fall season. Add a scarecrow and a pot or two of fall mums for a perfect way to top it off. By placing a beautiful fall wreath across your mantle, along with a few other decorations, you'll create a cozy environment to sit by the fireplace. Crafting your own decorations, using Pinterest or not, will make your home feel inviting and renewed.